CableFAX 100 Profile—TLC's Amy Winter
Editor's Note:
We'll be featuring profiles of executives honored in our 2012 CableFAX 100 issue. We asked each of them to answer a few lighthearted questions and we've shared their responses below. Here is what Amy Winter shared with us. Read the CableFAX 100 issue in its entirety here.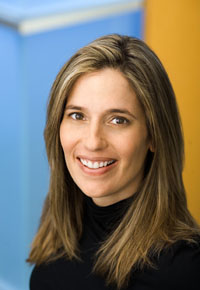 Amy Winter
EVP/GM, TLC
Early bird or night owl? Night owl
"The Voice" coach I'd like to work with is… Blake Shelton
Gangnam style or Mozart? Mozart Gangnam Style
Favorite fictional character? Holden Caulfield or Mr. Hankey
I'd give up my cell phone for a week if… That's easy, I hate my cellphone – ask my family.
The one thing I'd do differently if I could go back to high school… Lose the shoulder pads
My famous last words will be: "That's so great, but…"
When scientists from the future dig up a cable system from 2012, they will conclude that: It is worthless without the remote.
Disney World or Universal Studios Orlando? Disney World
My trick for keeping my email inbox from filling up? Creating folders called "Old Stuff" and shoving emails into them.
My favorite iPad app: Discovery's Digital Media Center (not kidding, my most used by a long shot).
If I invented my own app it would… Beam me from place to place to save travel time.