CableFAX 100 Profile—Time Warner Cable's Peter Stern
Editor's Note:
We'll be featuring profiles of executives honored in our 2012 CableFAX 100 issue. We asked each of them to answer a few lighthearted questions and we've shared their responses below. Here is what Peter Stern shared with us. Read the CableFAX 100 issue in its entirety here.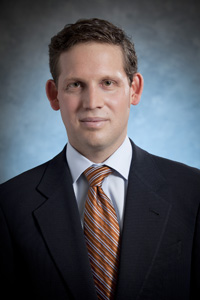 Peter Stern
EVP/Chief Strategy, People and Corporate Development Officer
Time Warner Cable
The biggest innovation in cable over the last year has been…
National Ethernet—facilitates our move way up market in business services.
Gangnam style or Mozart?
Mozart—I majored in classical music.
Favorite fictional character?
Stephen Colbert
The potato chip flavor that needs to be invented:
No carb.
I'd give up my cell phone for a week if…
I had large enough pockets for my tablet.
My famous last words will be:
Already? I was just getting the hang of this.
When scientists from the future dig up a cable system from 2012, they will conclude that:
It was the underlying infrastructure for the information revolution, a brilliant feat of engineering and a triumph of free market economics.
My trick for keeping my email inbox from filling up?
One touch—every email should be responded to, filed or deleted immediately.
The one topping that should never be put on a hot dog:
Whipped cream.
My favorite restaurant:
The Restaurant at the End of the Universe.
The one thing I tell my kids about success in life: Do as I say, not as I do.


Worst thing I've ever heard someone say in a meeting:
You just wasted an hour of my life, and I will never get it back.
Bands I would actually go see live:
N.Y. Philharmonic
My favorite business and/or motivational book:
"Drive," by Daniel Pink
This incident from my youth taught me an important lesson. What was the incident and the lesson? I broke my leg because I was skiing too slow to pop the binding. Ski faster.
My guilty television pleasure is: "30 Rock." I can't believe it's the last season.