CableFAX 100 Profile – Discovery Communications' Bill Goodwyn
Ed note: We'll be featuring profiles of executives named to the 2013 CableFAX 100 and their answers to a series of fun questions. Here's who we ranked as #19. Read the rest of the 2013 CableFAX 100 profiles here.
19 | DOMESTIC BLISS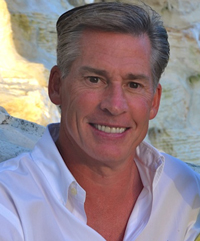 Bill Goodwyn
Title: President/CEO, Strategic Distribution and Discovery Education, Discovery Communications
Number of Years in Cable: 30
Education: UNC-Chapel Hill
Best Advice in 7 Words or Less: A useless life is an early death.
The one thing I'd do differently if I could go back to high school: Make the basketball team and get a date for the prom.
On a Saturday afternoon, you can find me… watching my son play lacrosse or basketball.
This is the hobby I've been itching to try, but haven't found time: Downtime
My new year's resolution for 2014 will be… successfully completing my 2013 resolution.
Favorite airport? The one I am coming home to…
The movie that should never be remade? The one that should have never been made in the first place.
I wish Congress would just… pass Term Limits. I want elected officials to do their job rather than worry about getting reelected.
Favorite business and/or motivational book? Good to Great
Favorite vacation spot? My house ?