Cablefax Celebrates 2017's Most Powerful Women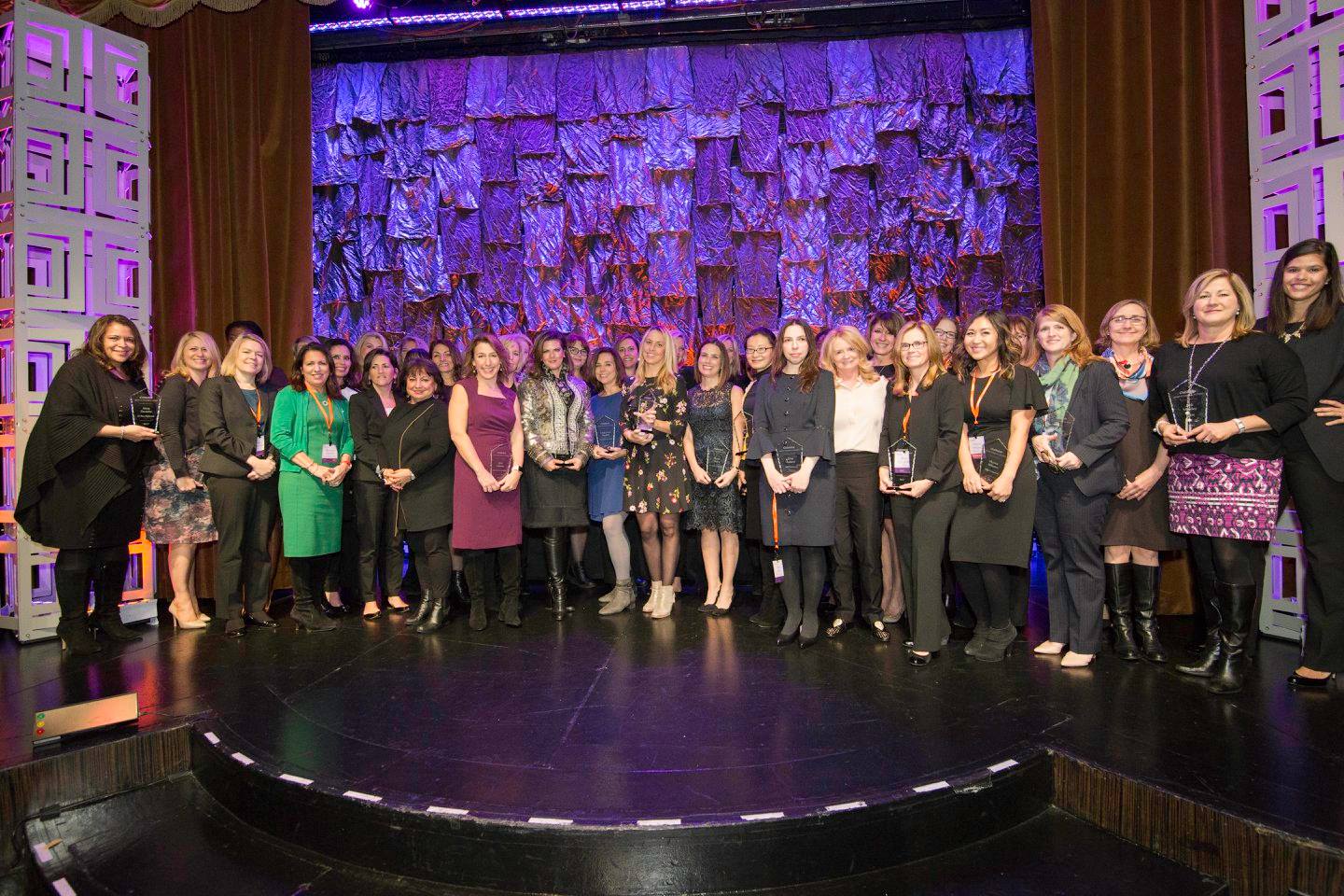 Cablefax feted its 2017 class of "Most Powerful Women" honorees at the Edison Ballroom in NYC Thursday, bringing together many of the industry's most accomplished female executives. A cast of inspirational speakers from across media congratulated the award recipients and offered words of wisdom.
ESPN anchor and host Hannah Storm addressed the crowd, bringing attention to the trailblazers gathered in the room. She acknowledged that while companies have a part to play in elevating women, progress can happen when one individual chooses to make change. "Empowering someone else can become not only a corporate mission, but a personal mission," she said.
Christine Lakin, star of Pop's "Hollywood Darlings," sat for a fireside chat with Cablefax editorial director Amy Maclean. Known for her role as tomboy Alicia "Al" Lambert on 90's sitcom "Step by Step," Lakin has fully accepted and embraced her start as a child actress, not allowing it to hold her back from pursuing new projects. Lakin has embraced voice-acting, work she embraces through not only her role as Joyce Kinney on "Family Guy," but through recording various audiobooks.
She also touched on the recent sexual harassment scandals hitting Hollywood, noting a number of times when she's attended business dinners only to realize they were dates. "It's time that we as women are able to step up, lift one another up and help our peers," she said, continuing the theme of empowerment the luncheon fostered.
"BingeWorthy" hosts Jessica Shaw (EW Radio on SirisXM) and Touré (MSNBC's "The Cycle") also took to the stage to discuss the evolving role of female characters on TV. Shaw highlighted the creative women breaking down barriers from the director's chair and the writer's room like Ava DuVernay, while Touré gave a shout-out to the Lena Dunham-headed HBO hit "Girls" for showing that a portrayal of the young female experience was something that was not only needed, but wanted. The duo pointed to Showtime's "SMILF" and HBO's "Insecure" as examples of programs demonstrating more accurate and nuanced portrayals of women on TV.
Worldwide Leaders
The women of ESPN graced the cover of this year's "Most Powerful Women" issue of Cablefax, an honor they celebrated both at the luncheon and on the air. In addition to turning out in force at the Edison, the sports network featured its honorees on a Thursday morning edition of "SportsCenter."
ESPN also featured a conversation with Cablefax Editorial Director Amy Maclean on its Front Row blog, providing her an opportunity to discuss the decision to feature ESPN on this year's cover.