CableFAX Diversity Profile—TV One's Michelle Rice
Editor's Note:
In recognition and celebration of the diversity within the cable industry, we will be highlighting some of CableFAX's Most Influential Minorities and their responses to a series of questions on mentorship, job skills and diversity. For the
CableFAX Diversity issue in its entirety go here.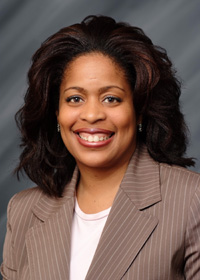 Michelle Rice
EVP, Affiliate Sales & Marketing
TV One
What's the skill that has helped you the most in your career and what is the next skill you want to master?
Two closely related skills that have served me well are adaptability and innovative thinking. Every day we read about another "disruptive" innovation that threatens to harm the balance within the cable ecosystem. I have been successful by helping my organization stay informed and by making strategic decisions that help evolve the way we do business. I really enjoy offering and implementing innovative ideas or strategies that help move the business forward. The next skill I want to master is golf! So, that falls under my need to master better work-life balance.
What advice do you have for young people trying to break into the cable industry?
In this tough economy, I tell young people to first focus on securing a decent paying job in order to get some work experience. Then, in their spare time, they should focus on networking with people who are doing the job that they ultimately want. There are a lot of great organizations like WICT, NAMIC and CTAM that offer events and programs that provide great exposure and volunteer leadership opportunities. Once they begin building a resume and a professional network, then they are at an advantage over other candidates. Be strategic and be patient… and never give up on their dream.