CableFAX Diversity Profile—Telemundo's Emilio Romano
Editor's Note:
In recognition and celebration of the diversity within the cable industry, we will be highlighting some of CableFAX's Most Influential Minorities and their responses to a series of questions on mentorship, job skills and diversity. For the
CableFAX Diversity issue in its entirety go here.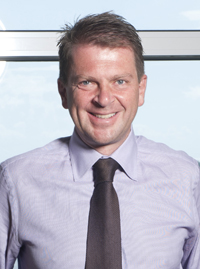 Emilio Romano
President, Telemundo
Tell us at least one true story of a mentor (or mentors) who gave you advice you still use to this day.
My grandfather was my mentor and he always told me that life is like riding a bicycle—you must always keep pedaling to move forward but never lose your balance.
What's the skill that has helped you the most in your career—and what's the next skill you want to master?
Helping a team perform to its full potential by inspiring them and helping them realize the difference they can make when they believe in themselves and the team.
What advice do you have for young people trying to break into the cable industry?
The best advice I can give them is to find a way to get into the workforce as early as possible. It is so important to gain insight first-hand from those that are doing what you would like to do and make sure to learn and focus on becoming the best in what you want to do.
In your opinion, how is cable doing on diversity? Where do you want to see improvement?
The minority population in the U.S. is driving our demographic growth. I believe it is extremely important for media companies to genuinely reflect the population in their programming and who they hire in front of and behind the camera.
Diversity is important to cable's bottom line because
…
It's good for business.