CableFAX Diversity Profile—Discovery Communications' Veronica Cajigas
In recognition and celebration of the diversity within the cable industry, we will be highlighting some of CableFAX's Most Influential Minorities and their responses to a series of questions on mentorship, job skills and diversity. For the CableFAX Diversity issue in its entirety go here.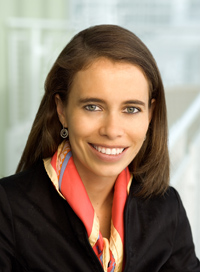 Veronica Cajigas
SVP, Global Business Operations
Discovery Communications
Tell us at least one true story of a mentor (or mentors) who gave you advice you still use to this day.
When I was a brand new business analyst at McKinsey, I was working by myself on an extremely complex model to project stock market behavior. It was really out of my league and expertise. I worked really hard, and thought I had developed some good answers. When I presented to the Manager Director, after asking me the most complex questions (many of which I am pretty sure he didn't have the answers to), he told me in the most neutral tone that it was the one of worst analyses he had seen. I was devastated given how much work I had put into it, and because I was sure I had still managed to answer some very complex questions no one had even tried before. It was hard not to take it personally; nevertheless, I was due to come back to the same Manager Director with a new proposal in a week. When my mentor saw I couldn't really get over the meeting and how it was making me feel, he told me, "no one can ever make you feel anything without your permission." And like that the memory of the meeting became just that, a memory, and I went back to focusing on the problem. My second meeting went much better. He still asked me questions I didn't know the answers to, but he did acknowledge some of the good work as well. This might sound more like a personal rather than professional advice. But in our work, where we work so much on teams and often deal with complex situations with several perspectives, and at times specific and conflicting interests, this advice has always allowed me to focus on the process and remain objective on how to deliver a solution. Plus, it has helped me develop thicker skin!
What's the skill that has helped you the most in your career—and what's the next skill you want to master?
The skill that has helped me the most is what I call the "translator ability," which really is nothing more than being able to attentively listen to diverse points of view, help communicate those points of view in an objective manner and help people reach agreements on how to move forward. No matter how complex the topic is, I have found that this ability gets you to 80% of the answer, and it also makes people support whatever solution you propose, as they feel they have been listened to even if the final solution is not exactly what they originally wanted. The skill I think I can always continue to develop is my EQ—getting to be better at understanding people's motivations, points of view and incorporating that into the solution space I am developing.
What advice do you have for young people trying to break into the cable industry?
Grow, appreciate and leverage your network of people. Don't underestimate the connections you have at any level (e.g. high school friends, family friends, social organization friends), and think wider than you might originally have wanted to. What might not seem like the ideal opportunity today could become the entry point for an amazing opportunity later on.
Diversity is important to cable's bottom line because …
Our audience and our partner's clients are a diverse population. A diverse workforce with a wider range of experiences and backgrounds is able to approach topics in a more holistic manner, and it always holds true that the whole is more than the sum of the parts.