CableFAX 100 Profile—Tennis Channel's Ken Solomon
Editor's Note: We'll be featuring profiles of executives honored in our 2012 CableFAX 100 issue. We asked each of them to answer a few lighthearted questions and we've shared their responses below. Here is what Tennis Channel's Ken Solomon shared with us. Read the CableFAX 100 issue in its entirety here.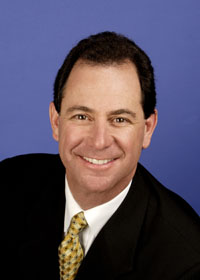 Ken Solomon
Chairman/CEO, Tennis Channel
Chairman, Ovation TV
Early bird or night owl?
Yes (and yes). Life is too exciting to sleep a whole lot.
The song I sing most often in the shower is…
"I won't back down" by Tom Petty and the Heartbreakers
My favorite restaurant:
21 Club in New York City
My trick for keeping my email inbox from filling up?
Tequila, fewer CCs, fewer letters and faster fingers.
The one thing I tell my kids about success in life:
Define success for yourself, on your own terms, then relentlessly chase and work for it with passion and conviction.
Bands I would actually go see live:
Newest entry: Die Antwoord (from South Africa – insane and brilliant).
My guilty television pleasure is…
"Shameless," "Breaking Bad," "Louie (CK)" and "Big Bang Theory"
If I invented my own app it would…
Get another four years for President Obama or another day added to the week to be used just for thinking.
My favorite vacation spot: Savannah, Georgia. Beautiful, creative, haunted and perfect beaches.