CableFAX 100 Profile—NBCU's Frances Berwick
Editor's Note:
We'll be featuring profiles of executives honored in our 2012 CableFAX 100 issue. We asked each of them to answer a few lighthearted questions and we've shared their responses below. Here is what NBCU's Frances Berwick shared with us. Read the CableFAX 100 issue in its entirety here.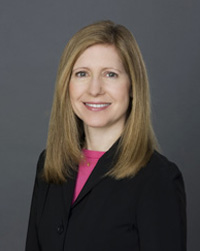 Frances Berwick
President
Bravo and Style Media
NBCU
The biggest innovation in cable over the last year has been…
Second Screen Engagement; participating and social TV
Early bird or night owl?
Every day is different
"The Voice" coach I'd like to work with is… Christina
Favorite fictional character?
CJ from "The West Wing"
The potato chip flavor that needs to be invented. Bloody Mary Flavor
I'd give up my cell phone for a week if… I were at writer's camp.
The one thing I'd do differently if I could go back to high school… Join the Debate Society
My famous last words will be: Life's too short to spend it doing things you don't love.
When scientists from the future dig up a cable system from 2012, they will conclude that:
People watched a lot of television.
Disney World or Universal Studios Orlando? Universal. Wizarding World is dope.
Why isn't TV Everywhere … everywhere yet? Because measurement everywhere isn't anywhere yet.
The one topping that should never be put on a hot dog: hot fudge
My favorite restaurant: Top Chef Kitchen
The one thing I tell my kids about success in life: Assume everyone you meet might one day be your boss and treat them accordingly.

Worst thing I've ever heard someone say in a meeting: I'm never wrong.
My favorite business and/or motivational book: "Anything" by Erika Anderson

If I invented my own app it would… write funny answers to questionnaires.