CableFAX 100 Profile—HSN's Mindy Grossman
Editor's Note:
We'll be featuring profiles of executives honored in our 2012 CableFAX 100 issue. We asked each of them to answer a few lighthearted questions and we've shared their responses below. Here is what HSN CEO Mindy Grossman shared with us. Read the CableFAX 100 issue in its entirety here.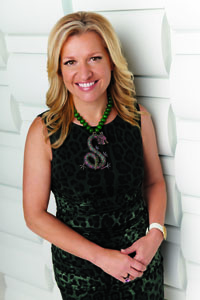 Mindy Grossman
CEO, HSN
Disney World or Universal Studios Orlando? Disney World


My trick for keeping my email inbox from filling up? Delete, delete, delete and answer all within 48 hours.
The one thing I tell my kids about success in life: True success is measured by your positive impact on the world and others, not by position, power or wealth.
My favorite business and/or motivational book: The Medici Effect: How Diversity Drives Innovation, by Frans Johannson
My favorite vacation spot: Paris
My guilty television pleasure is: "The Voice"