CableFAX 100 Profile—A&E Networks' David Zagin
Editor's Note:
We'll be featuring profiles of executives honored in our 2012 CableFAX 100 issue. We asked each of them to answer a few light-hearted questions and we've shared their responses below. Here is what A&E Networks' David Zagin shared with us. He ranks at #21. Read the CableFAX 100 issue in its entirety here.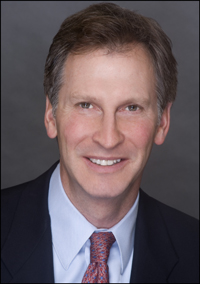 David Zagin
President, Distribution
A&E Networks
Early bird or night owl? Definitely a night owl.
Favorite fictional character?
Phil Dunphy
I'd give up my cell phone for a week if…
I was on vacation with my family, and my kids agreed to talk to me rather than communicate via text. That would be worth it to me.
The one thing I'd do differently if I could go back to high school:
No need. It's fun to live vicariously through my kids.
The one thing I tell my kids about success in life:
There are two factors that determine your success: Those that you can control and those that you can't control. Make sure you give your best effort on the factors that you can influence.
My favorite iPad app:
For someone that frequently drives into NYC, I couldn't live without my Best Parking app. Convenient and saves me a lot of money!
My guilty television pleasures are… "Pawn Stars" and "Homeland"