CableFAX 100 Profile—USA Network's Jeff Wachtel
Editor's Note:
We'll be featuring profiles of executives honored in our 2012 CableFAX 100 issue. We asked each of them to answer a few lighthearted questions and we've shared their responses below. Here is what Jeff Wachtel shared with us. Read the CableFAX 100 issue in its entirety here.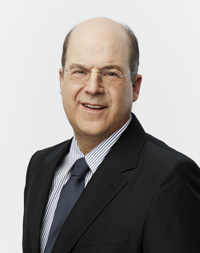 Jeff Wachtel,
Co-President, USA Network/
Co-Head Original Content, Universal Cable Productions
The song I sing most often in the shower is…
"Trap Doors" by Broken Bells
The potato chip flavor that needs to be invented…
The flavor that makes you happy if you eat just one.
I'd give up my cell phone for a week if…
I could get my children to do it, too.
Bands I would actually go see live:
The Shins, White Stripes, Chris McCumber's band
My favorite business and/or motivational book: Oliver Twist
My favorite vacation spot:
A very quiet red sand beach.
My favorite iPad app:
iAnnotate
My guilty television pleasure is: Why would you feel guilty about watching television??