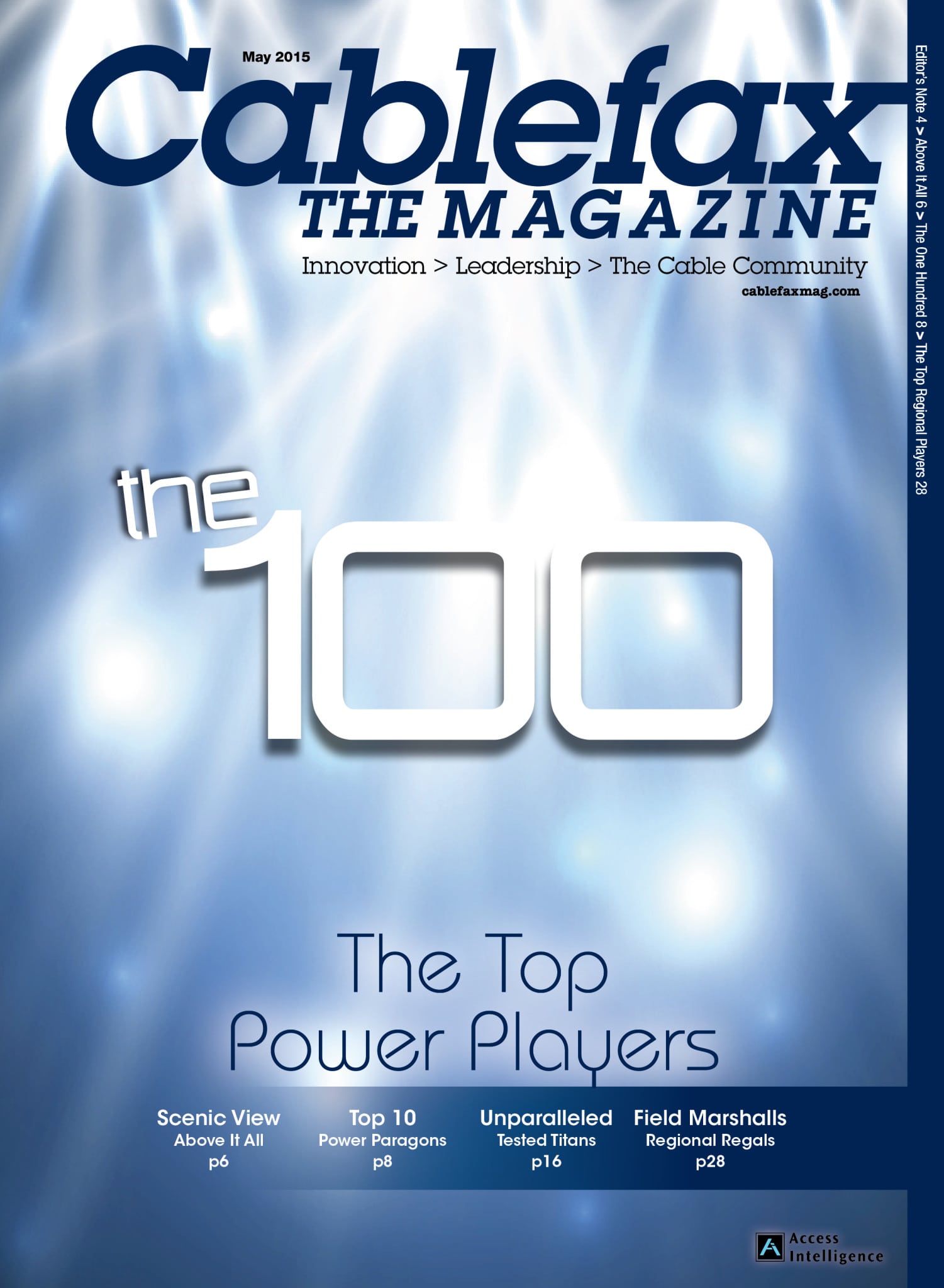 The Cablefax 100: Cable's Top Power Players
Please enjoy the 2015 edition of Cablefax: The Magazine commemorating the cable industry's most iconic power list: The Cablefax 100.
In these pages, we salute and rank the most influential cable executives whose leadership continues to take the industry to new heights. We're inspired by the sage advice, timely tips and genuine dedication that shine through these pages.
We receive hundreds of Cablefax 100 nominations every year, and the competition to make the list has never been tougher. These are truly the best of the best.
View the complete digital version!