Cable Networks Get Smart and Science-y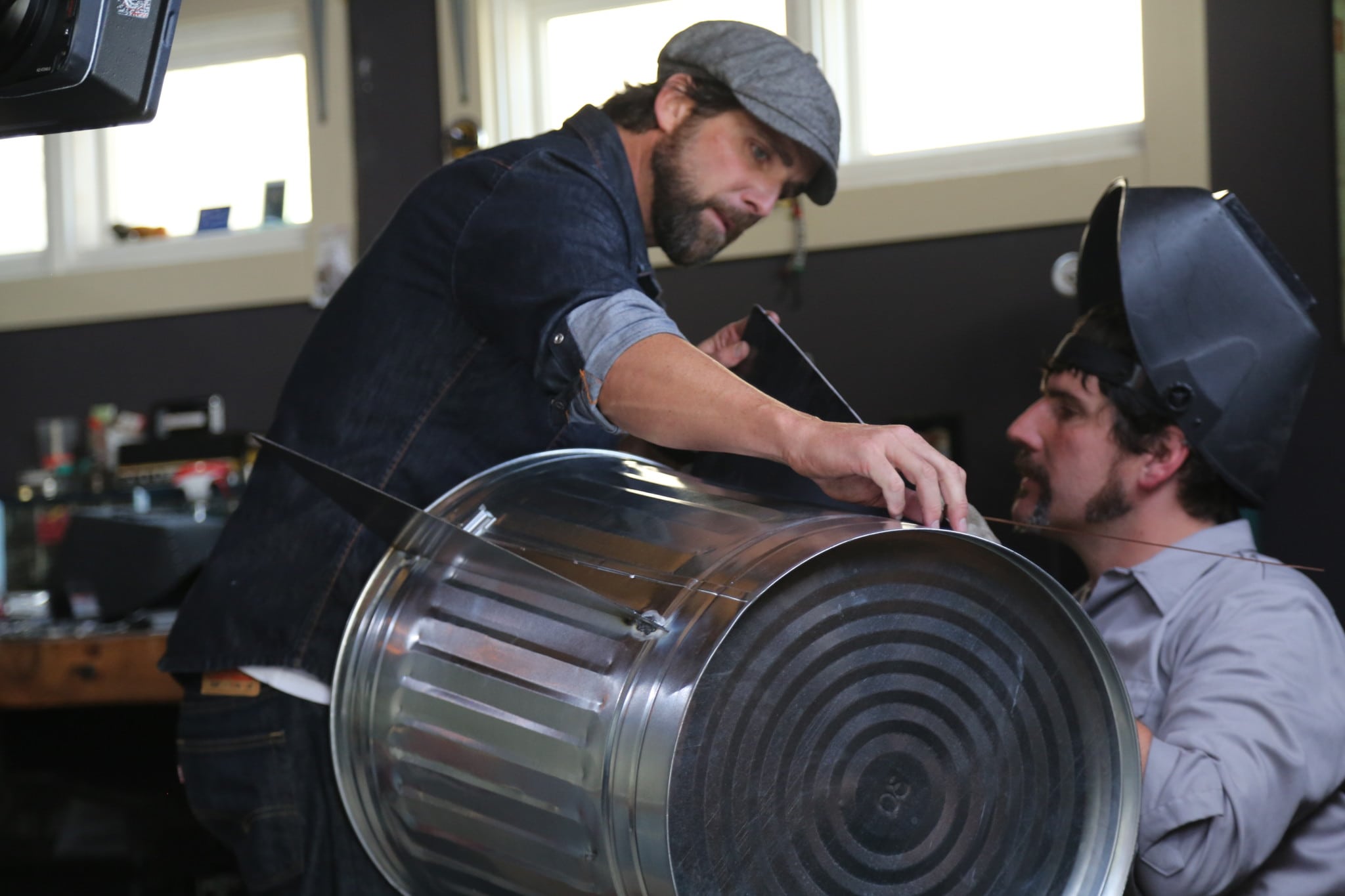 Just like Animal Planet isn't the only network developing shows about animals (frankly, humans have been taking precedence over animals of late), shows about science and data testing are cropping up on networks other than Science Channel.
History's "Modern Marvels" looks at how the technological breakthroughs of man-made wonders were created. The  successful miniseries "Cosmos: A SpaceTime Odyssey" captivated audiences with its tutorials from host Dr. Neil deGrasse Tyson on humanity's relationship to space and time. Meanwhile, Nat Geo Channel is carving out a space for science and data-dominant series, using familiar faces to get audiences on board.
Take "Star Talk" with Dr. Neil deGrasse Tyson, host of the popular podcast of the same name. "It's a mixture of comedy, science, and pop culture fully blended, every single episode," said Tyson at a Nat Geo panel during the Television Critics Association press tour in Los Angeles last week. "And the goal of 'Star Talk,' when we started it five years ago, was to find the people who don't know, believe, or understand that science is all around us." Compelling outsiders to join in and get excited by the topics is key. "By getting people from pop culture explaining how science plugs in to them, this, then, alerts people of how and why science matters in our lives," he said.
Bill Nye the Science Guy—another man of science with a well-known pedigree–will come on Star Talk to do 1-minute rants on a particular topic, Tyson confirmed. Nye also gets some play on another new Nat Geo show, "American Genius," as a talking head. The series looks at legendary rivalries between geniuses competing to be the first to claim major innovations in modern history—think Bill Gates versus Steve Jobs or The Wright Brothers vs. Glenn Curtiss. "What we saw most in our research was that it's not always who does it best. It's who does it first or who gets the credit for doing it first," said executive producer Stephen David. "It's not just facts being thrown at you. It's living through the aha moments and living through the feeling of it because anyone could be one of these people."
Then there's the network's "The Big Picture with Kal Penn," which examines the stories behind data points we're flooded with on a daily basis. "The idea behind 'The Big Picture' was to take all the big data we're constantly bombarded with and find a way to present it in a compelling and relevant manner using new ways to visualize the world," said Nat Geo president of programming Tim Pastore. But it's not all about the data, the creators assert. There's a strong human component. "It's more a show that looks at the human experience or human interest stories through the lens of seemingly random data points," said host Kal Penn. A wide range of topics are touched on, such as which town in the U.S. consumes the most pizza (it's Orlando) and the place that can claim the highest per capita involvement in cyber crime (a small village in Romania).
"Brain Games," a success for the network, has inspired this evolution. "Now, as we continue to develop and evolve our brand, we're looking to be smart about our smart programming," Pastore told us. "We're reimagining our smart programming, making it more brand definitional, entertaining and daring, but still have the credibility and authenticity that our audience looks for from Nat Geo," he said.
In the case of Showtime, "Masters of Sex" uses science as a new lens through which the topic of sex is examined by portraying the lives and surrounding characters of real-life sex scientists William Masters and Virginia Johnson. Showrunner Michelle Ashford said tackling sex in this particular way was fresh and different. "We had that as built into our show, and that allowed us to look at sex almost in the polar opposite way as how it has been approached, I think, for many years, which is how do you make sex look sexy? Our job was, how do you make it look as unsexy as is humanly possible? … It was a piece of science for us."
Of course, it would be remiss not to mention Science Channel. Starting February 7, in "What Could Possibly Go Wrong" hosts Kevin Moore and Grant Reynolds take Internet fails and use science to debunk and improve upon them—by demonstrating the experiments themselves. "We try and find something that has a fundamental basis in science and engineering so that we can build it ourselves, make it bigger, better, and safer, but while we're doing it, teach some fundamental principle of science or engineering that the viewer can walk away with," said Moore. The duo tackles constructing everything from a rocket skateboard—the most fun, according to Reynolds–to a slip n' slide—which, oddly enough, was the most dangerous of the experiments conducted. Really. Moore broke a rib and Reynolds whacked his head on a carabiner. What could possibly go wrong?