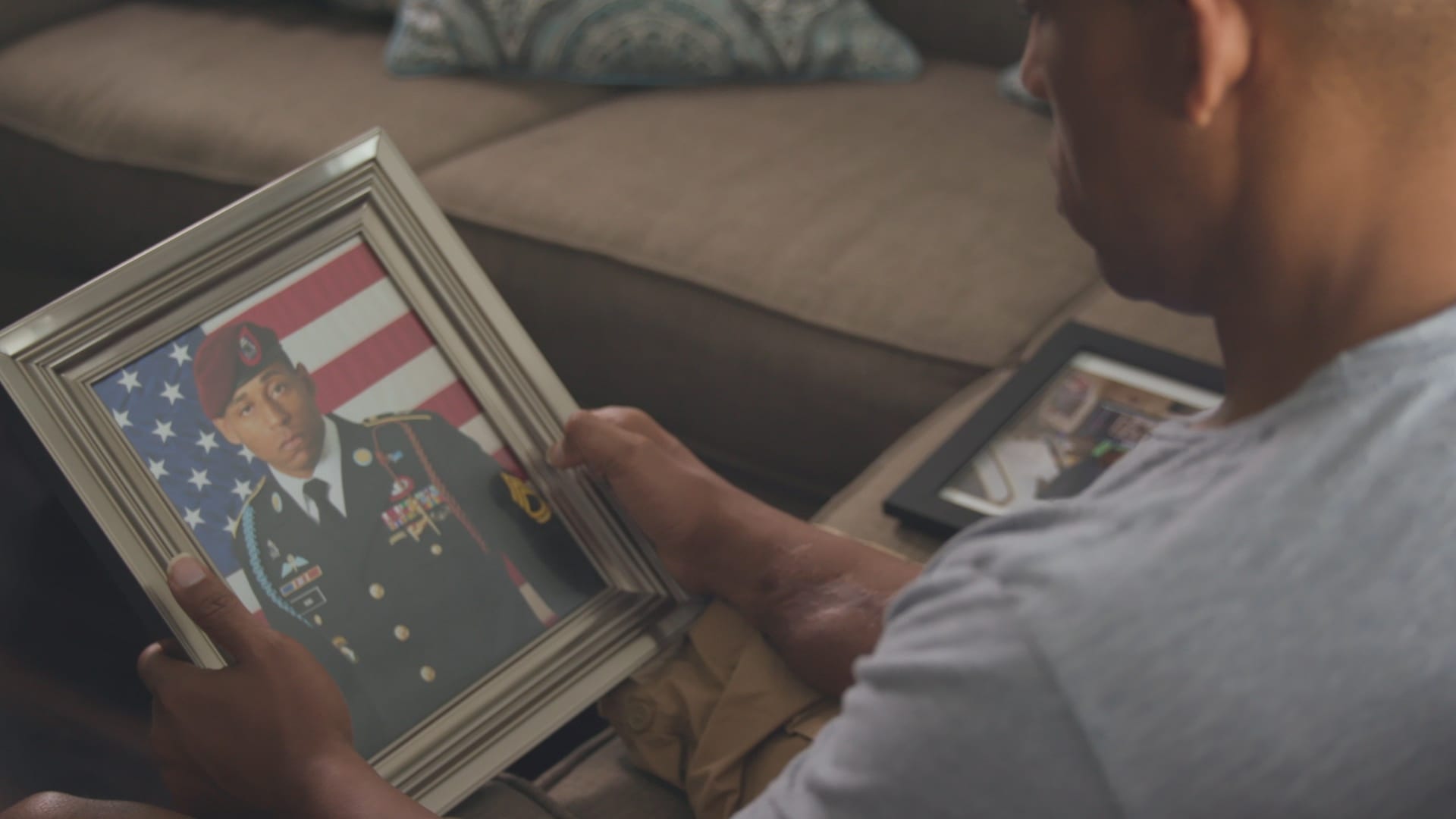 Multiple networks are marking Veterans Day, with several initiatives getting underway over the weekend.
CNBC kicked things off Friday at noon, with "Fast Money Halftime Report" broadcasting live from Joint Base-McGuire-Dix-Lakehurst in NJ. More than 100 members of the armed forces attended the live taping.
Turner Classic Movies also brought veterans into its programming plans. Six members of the armed forces were set to join TCM for a day of films programmed and hosted by vets that starts Sunday at 12:45pm. They'll join TCM primetime host Ben Mankiewicz to discuss their experience in the military and films they selected that are meaningful to them.
Even sports are jumping into the fray. ESPN dedicated Nov 6-12 as part of its 10th annual "American Heroes: A Salute to Our Veterans" initiatives. "First Take" airs live from Luke Air Force Base on Friday, and the annual Armed Forces Classic will be played from Fort Bliss in Texas on the same day.
In addition to regular programming, History Channel is continuing its Take a Veteran to School Day initiative, which encourages schools to connect veterans with young people to hear stories of their service and learn more about Veterans Day. The net also partnered with Cigna for a "Century of Courage" campaign to support Cigna's free national Veteran Support line. The campaign is a content and short-from series featuring stories of veterans and veteran caregivers. It runs through the end of the month across linear, digital and social platforms.
For the first time, Smithsonian Channel is launching a Veterans Month tour, similar to its Black History Month tour. The net is hosting screening events of two upcoming veteran titles, "Gun Trucks of Vietnam" and "The Lost Tapes: Tet Offensive." Screening events are held in partnership with CBS Veterans Network and affiliates Charter, Altice and Comcast.
"It's the 50th anniversary of the Tet Offensive, which was one of the great defining moments of the war. We felt that it was the right time to look at what had gone on there," Smithsonian Channel's head of programming David Royle said. "A lot of the Vietnam vets felt neglected and they weren't well treated when they came home, and this is an opportunity for us to honor them and let them tell their stories."