Cable Center Names Cable Hall of Fame Class of 2013
Half a dozen cable masters have once again been elected to The Cable Hall of Fame. Their induction will take place at next year's Cable Show on June 10 in Washington, DC. Here is a list of the honorees and a few notes on their contributions to the industry.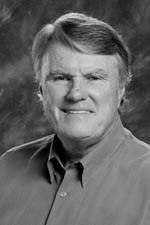 John M. Egan, Chairman, Evolution Digital
A Cable Pioneer and a 35-year veteran of the industry, Egan is chairman of Evolution Digital, which provides digital solutions to help cable ops stem subscriber losses. He founded global communications tech company ARRIS. Egan's board experience is extensive: He served on NCTA's board for 10 years, as well as the boards of the Walter Kaitz Foundation, KB Partners and Alaska Communication Systems. Egan loves to ski and golf, and prior to launching an impressive career in business, he played pro football with the Miami Dolphins. On leadership in the cable industry, Egan shared the following: "No vendor, no operator and no programmer have ever been successful playing defense. The great strength of cable is it's "three-legged stool." The content providers create new programming and applications, the vendors provide the technology to increase capacity and quality and the operators build the network, package and market to provide their customers with an ever richer experience. No industry has its three components in a race, all aimed at the same goal. This core strength will continue to keep cable in the leadership role for the future."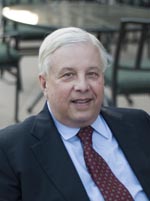 James P. Mooney, Principal and Managing Partner, JLM Partners
The former CEO of NCTA (1984-1993) is best known for leading the strategy behind the 1984 Cable Deregulation Act. He was awarded the industry's first Cable Pioneer accolade in 1986 and was a founding board member of CableLabs. At present Mooney is principal and managing partner of JLM Partners, Inc., a corporate communications firm advising clients in cable, wireless and digital media, which he founded with his wife. We asked Mooney what inspires him. He replied, "I am inspired by persistent pragmatism."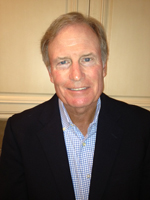 Timothy P. Neher, Partner, Pilot House Associates, LLC
Neher served as regional manager for Continental Cablevision in 1974 and rose through the ranks to become president and COO of the entire company, from 1985-1993, and then vice chairman from 1993-1996. Then it was on to Turner's Board and then The Golf Channel's. Currently Neher is partner of Boston-based investment firm Pilot House Associates, LLC. On what qualities are important in a great leader Neher had the following to say: "I had the opportunity to work with a great leader for all of my cable career—[Continental Cablevision founder] Amos Hostetter. His many unique qualities included a passion for what he did, compassion for all those around him, and an unbending commitment to always "get it right" no matter what the cost in time or dollars! Most of all he made those around him better people and better managers for being around him—something only a true leader can do!"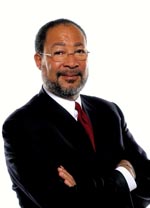 Richard Parsons, Senior Advisor, Providence Equity LLC
The former chairman of the board and CEO of Time Warner Cable (2002-2008) now serves as a senior advisor at Providence Equity Partners, Inc, which invests in media, communications and information companies. He was Chairman of the Board of Citigroup as well. As Time Warner's head honcho he pushed for Time Warner Cable's IPO, paving the way the growth beyond his 2008 departure. We asked Parsons what he believes to be the qualities of a great leader. His response: "Humility, Grace, Courage."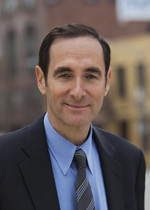 Josh Sapan, President and CEO, AMC Networks
This may be his year. The president and CEO of AMC Nets recently was honored by both the Paley Center for Media and CTAM. This highly creative exec ushered the company into a golden era of programming. He spearheaded the launch of IFC, WE tv, IFC Films and was instrumental in Bravo's development, not to mention AMC's acclaimed scripted programming in recent years.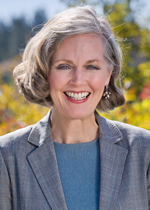 Amy Tykeson, President and CEO, BendBroadband
While at the helm of BendBroadband, Tykeson has positioned the indie cable company as an early adopter—first of high speed Internet, then conversion to digital and then LTE 4G wireless broadband. She serves on the boards of NCTA, CableLabs and CSPAN, among others. She's a Cable Pioneer and a 2007 recipient of the Distinguished Vanguard Award, too.