Cable Center Hall of Fame 2013 Honorees – Q&A With Pilot House Associates' Tim Neher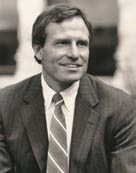 Tim Neher
Partner, Pilot House Associates
Another year, another group of worthy executives join the ranks of the Cable Center's Cable Hall of Fame. It's a prestigious group that will join 96 men and women who have been inducted into the Cable Hall of Fame since its formation in 1998. We took some time to ask them all about their experiences in the industry. The following is a Q&A with Pilot House Associates' Tim Nehar. Hear more of what they have to say at the Cable Hall of Fame Celebration in Washington, D.C., on June 10 at the Ronald Reagan Building, and go to cablecenter.org for more info.

CableFAX: What surprises you most about cable today?
Tim Neher: I certainly didn't foresee that broadband/high speed internet services would drive revenues, EBITA, and shareholder value as it has over the last 10 years.
CableFAX:
Industry consolidation has reached unprecedented levels of both the content and distribution sides. Is this good or bad for business – and what kind of new challenges does this create for the industry?
Neher:
Consolidation is obviously good for business as scale economics improve efficiency and margins. As for content ownership, it, too, has proven to add significant value by virtue of the growth of operator owned channels. And importantly, it has provided some protection on accelerating programming subscriber fees. As for challenges, they are linked and relate to "too much control" arguments which can be problematic in dealing with new services that will demand must carry. When new services are running to Washington, rather than to the market place, you have a problem.
CableFAX:
You played an important role in the creation of Golf Channel. What made you feel like there was enough of an audience for this channel to succeed?
Neher:
I knew golfers were uniquely loyal and passionate about their game which would likely drive and sustain ratings. Also, as a group, they were a highly desirable advertising demographic. The key, of course, was getting enough early distribution to get some momentum. We were fortunate enough to do that.
CableFAX:
What advice do you have for young entrepreneurs today?
Neher:
Study the financial impact of Obama Care!!! I'm only half joking about that as new businesses are now faced with regulatory and social costs that we didn't face 20-30 years ago. That said, the good ones will adjust as they will have the determination, and energy, to succeed no matter what the obstacles.
CableFAX:
What does it mean to become part of the Hall of Fame?
Neher:
Obviously it is humbling to be included among so many talented and visionary people, many of them my friends, and all far more deserving of this honor than I. Mostly, though, I'm proud to join Amos Hostetter on behalf of so many extraordinary Continental Cablevision employees who played such important roles in building our company and the cable industry. I enter the Hall of Fame as their representative!