Cable Center Hall of Fame 2013 Honorees – Q&A With AMC Nets' Josh Sapan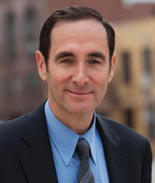 AMC Networks' Josh Sapan
Another year, another group of worthy executives join the ranks of the Cable Center's Cable Hall of Fame. It's a prestigious group that will join 96 men and women who have been inducted into the Cable Hall of Fame since its formation in 1998. We took some time to ask them all about their experiences in the industry. The following is a Q&A with Josh Sapan, pres and CEO, AMC Networks. Hear more of what they have to say at the Cable Hall of Fame Celebration in Washington, D.C., on June 10 at the Ronald Reagan Building, and go to cablecenter.org for more info.


CableFAX: People call this the Golden Age of Television, largely because of all the high-quality content on cable. What's your take—and would you have ever predicted early in your career that cable could achieve this kind of content parity with broadcast?
Sapan:
The industry is currently experiencing enormous success due to the strength of the content available on cable. Cable's foundation was built on the idea of providing diversity of content and niche, targeted programming for consumers, which was something pioneered by innovators like the Dolans. This high-quality programming targeted to niche audiences is now being viewed by the masses and is some of the most popular programming on television.
Technologies like VOD and TVE, in combination with linear channels, have helped give rise to dramas with cinematic qualities. With increased distribution, scripted, serialized shows have captured the imagination and attention of American viewers in greater numbers. As a result, a new bar has been set and the quality of storytelling has improved.
CableFAX: What have been some of the challenges in building AMC's reputation for critically acclaimed programming?
Sapan:
All of our networks – AMC, IFC, Sundance Channel, WE tv — were historically movie networks that each in their own time have added original programming. This transition takes added investment as well as time in terms of educating viewers and encouraging them to seek out our networks for original content.
AMC launched as a home for classic movies and began its foray into original programming in 2006 and shows like Mad Men, Breaking Bad, The Walking Dead and others have since made AMC a destination for quality original content. Similarly, IFC began as an indie film channel and today focuses on alternative comedy with shows like Portlandia; Sundance Channel was an independent film channel and is adding original scripted and unscripted series to its roster, such as the new, critically acclaimed drama Rectify. WE tv has made a name for itself through unscripted programming that showcases and celebrates women who are taking charge of their lives. Fortunately, with the aid of VOD, TVE, social media and other technologies, viewers have more opportunities to find our original content and experience each of our channels. As a result, the programming on all of our channels has become part of the conversation and has grown in popularity and acclaim.
CableFAX: When you first saw "The Walking Dead" did you have any doubts? Were you worried it was too gory for TV?
Sapan:
I credit the executives at AMC who had a clear vision for The Walking Dead and recognized early on how this popular graphic novel could translate into great TV. While it is a genre piece about zombies, it resonates because it's really about the inner lives of people.
You're a collector of antique lightning rods. How did you get into that? Why lightning rods?
Sapan:
My interest in collecting lightning rods stemmed from reading Walter Issacson's biography of Benjamin Franklin, and also my own interest in American folk and industrial art. I'm particularly interested in how the lightning rods combine elements of folk art, design and color with early science.
How do you feel about joining the Cable Center Hall of Fame?
Sapan:
I'm truly flattered to be in the company of my fellow inductees and so many of the great entrepreneurs who have built this industry and have played a central role in wiring America and giving birth to and sustaining an incredible diversity of content.