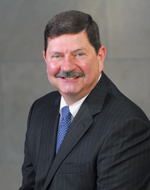 Larry Satkowiak
Many of the original cable pioneers now list philanthropy as one of the central activities of their life. Forty years ago, when cable was still a new industry with radically different ideas, many cable industry leaders were still in their thirties or forties. Just like the founders of Facebook and Google today, the cable industry produced considerable wealth for a long list of entrepreneurs who now spend their time giving back to society and making a difference in their communities. I thought I would highlight one story of a former cable executive and his family who are making a significant difference in Colorado.
John Sie had a long and brilliant career in the cable industry and is the only person I know with significant success working all three areas of the cable business. After ten years in the aerospace industry as engineer/entrepreneur, he went to Jerrold Electronics, a General Instrument unit in 1972, to develop two-way interactive cable systems. Later he became the head of marketing and sales for Showtime. In 1984, he came out to Colorado to be on the leadership team at TCI before founding the Starz Entertainment Group. John and Anna, immigrants from China and Italy respectively, worked hard together to raise their five children while pursuing the American dream. Anna and John were grateful for their good fortune and founded the Anna and John J. Sie Foundation to give back to society. They have made more of an impact than they could have ever imagined all those years ago.
Tom and Michelle Sie Whitten, daughter of John and Anna, discovered through genetic testing that they would have a child with Down Syndrome. When faced with this reality, they started doing research to see what they would be facing as parents. I talked to Michelle not long after Sophia was born and I remember her saying that they received a considerable amount of bad information along the way and that research and information resources at places like the National Institutes of Health were woefully underfunded. Anna, John, Tom and Michelle made a decision to act that would change the lives of children with Down Syndrome around the world.
In 2006, they organized a summit of leading researchers and discovered that Down Syndrome was the least funded genetic condition at the National Institutes of Health and that recent scientific advances could lead to breakthrough results in a short period of time if the funding were available. The Anna and John J. Sie Foundation turned its resources to the founding of the Global Down Syndrome Foundation and the Linda Crnic Institute for Down Syndrome (LCI), a joint venture of University of Colorado Boulder, University of Colorado School of Medicine and The Children's Hospital of Colorado. One of the missions of LCI is the eradication of the cognitive and medical deficits associated with people with Down syndrome. The Foundation provides education, awareness and advocacy for the Down Syndrome community and is now the leading resource in the country. I would encourage you to go to
www.GlobalDownSyndrome.org
to see the amazing progress they have made in the last six years.
Through my work at The Cable Center, I am very proud to have met a large number of former cable executives who continue to make a difference in extraordinary ways. The historian in me recalls reading about the well-known philanthropists of previous generations and the good works that continue because we have the opportunity in a great country to accomplish wonderful things. When we talk about the accomplishments of cable people and how they changed the world, we seem to forget that these remarkable entrepreneurs have a life after cable and continue to contribute to our society in amazingly different ways. At the end of the day, maybe this is the most important achievement of all.
(Larry Satkowiak is president and CEO of The Cable Center, the nonprofit educational arm of the cable industry. The Center preserves cable's enduring contributions to society, strengthens relationships between cable and academia and unites the industry around the advancement of exceptional customer service. www.cablecenter.org)