C-SPAN Celebrates 30 Years of its Video Library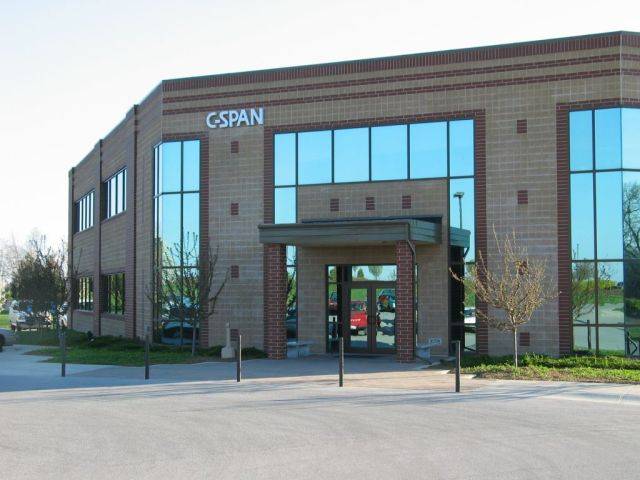 On Sept 15, 1987, C-SPAN made the decision to record everything shown on their networks, creating a treasure trove of primary material for everyone from newspaper reporters to the average citizen looking to get involved.
Now, the C-SPAN Video Library is celebrating 30 years of collecting and cataloguing over 165,000 events, including 14,000 Congressional hearings and 829 commencement speeches. Just like the rest of C-SPAN's operations, the Video Library is privately funded by the cable industry and available for free to the public.
"We want people getting into our video and finding gems, researching and fact-checking and looking at content," C-SPAN communications director Howard Mortman said in an interview. "It's everything that's happened for the last 30 years and also everything that happened 30 minutes ago."
While other video platforms like YouTube have become household names and media giants, they were really following in the footsteps of the Video Library. Under the guidance of Purdue University's Dr. Robert Browning, C-SPAN's collection of original material was founded 18 years before YouTube first joined the web scene.
This primary source material is what sets the Video Library apart from its more popular brethren.
"When you're on YouTube, you're basically finding something someone else found," Mortman explained. "On our site, you may be seeing something for the first time and getting your own gem, your own eureka moment there and not relying on what someone else has found."
Despite its accessibility and backlog of content, the Video Library remains an underused resource, making the 30th anniversary an important time to remind the public of its existence.
"This is a big awareness campaign," Mortman noted. "This is to get the public, those following us on social media or those watching on TV, to make them aware this resource exists."
This campaign comes at a moment when political engagement and discussion is a part of daily life, giving many a reason to actively look for material they can trust hasn't been manipulated to serve one party or another.
"There is a hunger, people do want to see primary source material," Mortman said. "There's no partisanship from us, we don't offer an editorial voice in what we're covering."
"It's a great resource for those people who want to engage in political debate in person, online or socially and then point to a politician speaking to some point they want to underscore."