BYUtv's Inspiring 'Joan of Arc'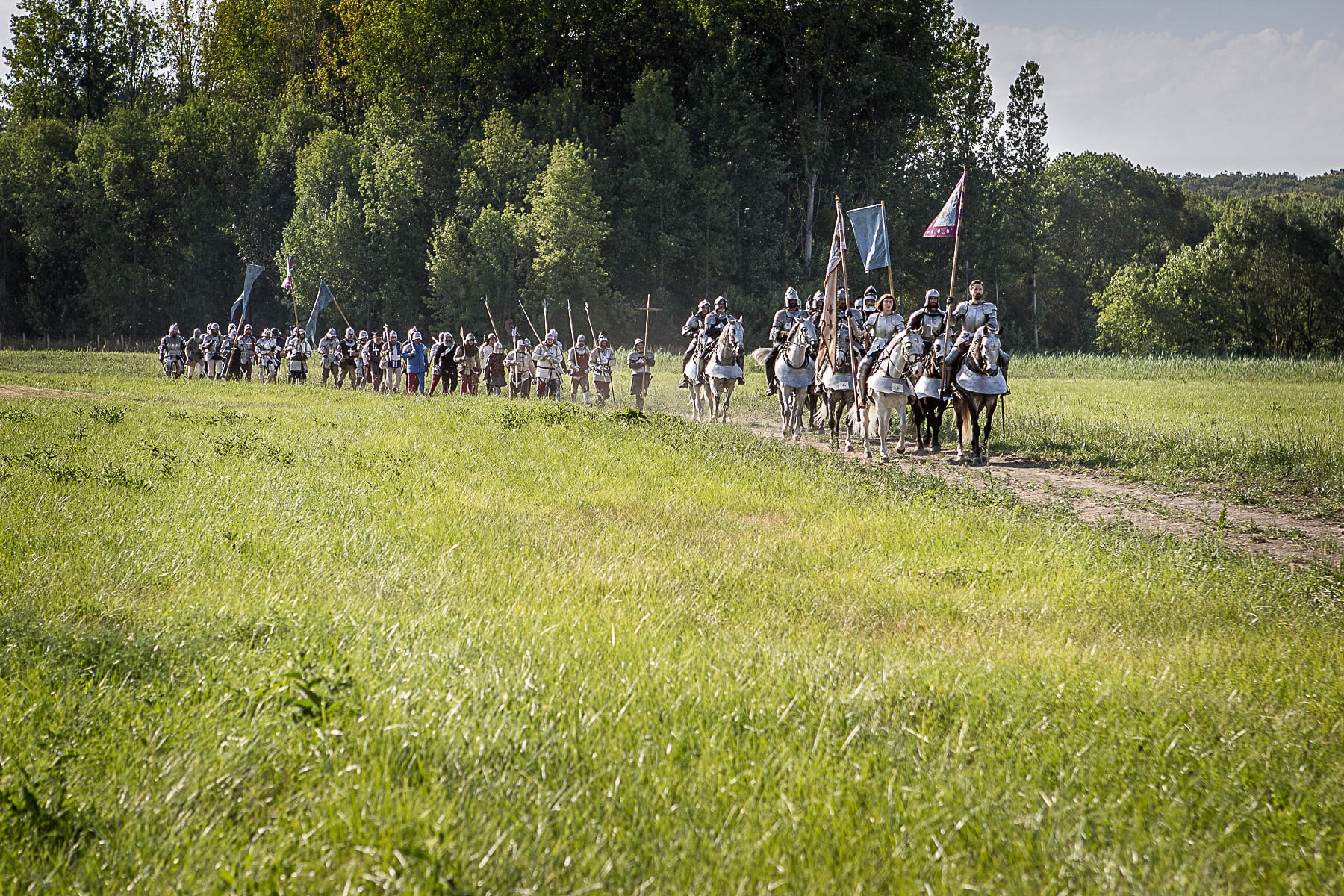 For the second time in the past two years BYUtv has assembled a compelling documentary for Thanksgiving about an historical figure.
Last year it was a terrific film about the composer George Frideric Handel and the work he's best known for, Messiah. With Thanksgiving symbolizing the start of the holiday season, that was a sound choice. This year's subject, Joan of Arc, seems less so, at least on the surface ("Joan of Arc," Thanksgiving evening, 6pm MT/8pm ET; following the film a 10-minute, making-of follows the special).
In fact, there is an historical argument to be made for premiering a docudrama about Joan on the day we sit down for turkey and to give thanks. Joan's director and writer Russell Holt says, "Joan of Arc played a fundamental role in shaping world history by leading the French army to victory against the English forces." He continues, "the French Navy would later play an indispensable role in United States' Revolutionary War. Without Joan of Arc's heroic and divine mission, one could argue the nation of France and the Unites States would not exist as they do today."
An interesting argument and just one of many that this production offers. Indeed, while the piece itself takes Joan at her word—that she heard voices, presumably God's messengers, and that she took all her actions as a result of what they said to her—several of the academic talking heads in the film admit that Joan's is a story that hinges on faith. Even more, they acknowledge hers was a difficult story to believe in the early 1400s, when it occurred, and it's not easy to fathom now either. Do you believe that a simple, illiterate teen could be capable of rallying French troops to unhinge British territorial control? Mind you Joan was able to score several quick victories over the English during the 100 Years War that veteran military men were unable to do for months. Was she indeed heaven sent?
Since this is a BYUtv production, the film has it biases and some viewers will have trouble getting past them. For those who can, this Joan is an eminently watchable presentation, loaded with history. Adding to the history is the fact that much of the film was shot in locations in France where the historic events took place.
Adding to the piece is that it makes use of numerous documents about Joan that remain. The trial in 1431 that led to her conviction as a heretic and eventual death was chronicled heavily. More than that, hundreds of accounts from childhood friends and military officers who served with her remain. Records from the subsequent investigations in the 1450s that posthumously exonerated her and ultimately led to her sainthood in the Roman Catholic Church are used here, too.
Many films attempt to mix edification with entertainment. This one succeeds nicely and the production values, including the on-location shooting, add to the enjoyment of this well-done film.