Bullying and Body Shaming: UP TV Takes a Stand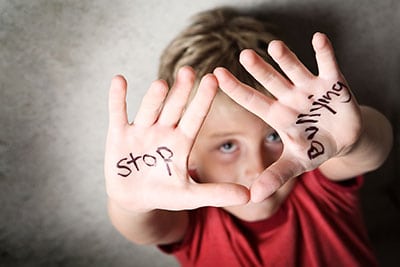 October is National Bullying Prevention Month, and Up TV has continued its legacy of taking a stand against the constant negativity bombarding kids and families today. Up teamed up with YouTube content creator Stuart Edge on "Body Shaming Bully," the latest entry in the net's UPlift Someone series. The video centers on a social experiment in which an overweight college student asks strangers for directions to the gym before being body shamed by a female classmate.
The experiment puts the bystanders to the test, seeing who will stand up against bullying. 58% of boys and 63% of girls are bullied daily because of their size in high school, according to the Obesity Action Coalition, and the team at Up says that's not where the story ends. "This body shaming issue… it's particularly poignant and it never really goes away," Amy Winter, evp and general manager at Up TV, said. "You feel it your entire life in different ways and it starts really young. We wanted to be able to highlight it and address it and make people stop and think for a minute about how they feel in particular because I think everybody's got some issue with their body that they think is not right."
The UPlift Someone initiative began in 2010 to remind and inspire more people to perform simple acts of kindness. UPLift's past videos have attracted attention from consumers and critics alike, garnering nearly 200mln collective views. Up won a Gracie Award this year for "The Other Christmas Gift" while 2015's "Who Will Stop the Bullying?" was nominated for a Shorty Award in the social good campaign category. Beyond the videos, UP provides a number of online resources with anti-bullying tips for parents, teens and kids, including those on what to do if your child is the one doing the bullying. Celebrities have also gotten involved, with Troy Dunn and Luke Perry starring in features providing advice for bullying victims.
"What we've seen is such an outpouring of interest because of the times that we live in and the kind of negativity that is out there," Winter said of the strong response to the network's initiatives and programming. "People are really seeking it as a haven and as a place they can go and feel great for spending time here." The net has partnered with organizations like Make A Wish and the Boys & Girls Club in the past, and is already looking at how to continue its social activism into the future. "We would love to do them every week," Winter noted. "We know that they really resonate and we're incredibly proud of them as a part of our brand."