AT&T-Time Warner: Merger Proposal is Official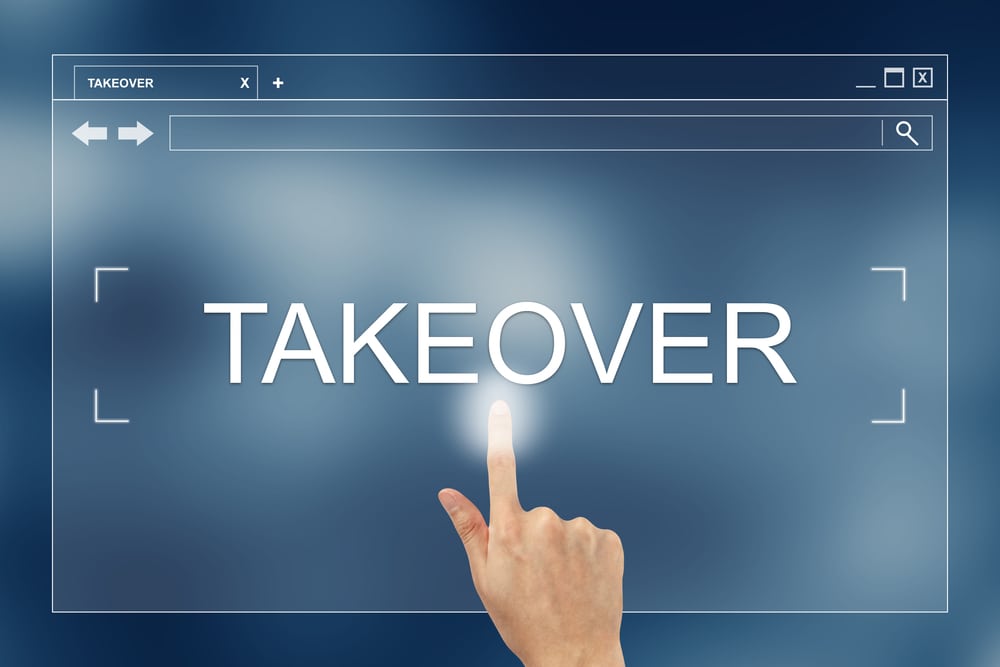 AT&T officially announced its plan to acquire Time Warner Saturday night, following reports that the companies have advanced their discussions to high-level talks. Under the terms, AT&T will acquire Time Warner in a stock-and-cash transaction valued at $107.50 per share. The agreement has been approved unanimously by the boards of directors of both companies.
This purchase price implies a total equity value of $85.4 billion and a total transaction value of $108.7 billion, including Time Warner's net debt. Post-transaction, Time Warner shareholders will own between 14.4% and 15.7% of AT&T shares on a fully-diluted basis based on the number of AT&T shares outstanding today.
The merger is subject to approval by Time Warner shareholders and review by the U.S. Department of Justice.  The companies are determining which FCC licenses, if any, will be transferred to AT&T in connection with the transaction. To the extent that one or more licenses are to be transferred, those transfers are subject to FCC review, AT&T said. The merger is expected to close before year-end 2017.
AT&T said the new company will "lead the next wave of innovation in converging media and communications industry…The future of video is mobile and the future of mobile is video." The combined company is set to create new customer offerings from content creation and distribution to a mobile-first experience "that's personal and social."
According to AT&T, customer insights across TV, mobile and broadband will allow new company to: offer more relevant and valuable addressable advertising; innovate with ad-supported content models; better inform content creation; and make OTT and TV Everywhere products smarter and more personalized.
Time Warner Chairman and CEO Jeff Bewkes said "joining forces with AT&T will allow us to innovate even more quickly and create more value for consumers along with all our distribution and marketing partners, and allow us to build on a track record of creative and financial excellence that is second to none in our industry." He noted when Time Warner reports its 3Q earnings on November 2, the company will report revenue and operating income growth at each of its divisions, as well as double-digit earnings growth. AT&T and Time Warner will host a conference call on Monday to discuss the transaction as well as AT&T 3Q earnings.
Even before AT&T officially announced the merger, ACA released a statement voicing its concern. "As the FCC has found in past mergers, combining valuable content with pay-TV distribution causes harm to consumers and competition in the pay-TV market.  If an AT&T/Time Warner deal is forged as reported, the vertical integration of the merged company must be an issue that regulators closely examine," president/CEO Matt Polka said.
Several lawmakers responded quickly as well.
Senator Edward Markey (D-MA), a member of the Commerce Committee, said the proposed merger "underscores the urgency of the FCC approving its broadband privacy rules this Thursday at its Open Meeting. This proposed deal could increase AT&T's opportunity to collect and use personal and sensitive information about American consumers. This information belongs to consumers, not Internet Service Providers and should be protected by strong broadband privacy standards. With strong broadband privacy rules in place, ISPs like AT&T and others would be required to receive consumers consent before sharing their personal information with advertisers and other third-parties." Markey said he plans to carefully review the proposed deal and assess whether it benefits consumers and promotes the public interest.
Senator Al Franken (D-MN), a vocal net neutrality proponent, said he is skeptical of huge media mergers because they "lead to higher costs, fewer choices and even worse services for consumers." In the coming days, "I'm going to be pressing for further details about this reported deal and how it would affect the American consumer, who deserves access to the content they want and whose pocketbook continues to be squeezed by rising cable and internet costs," he said.