Aspiring Beyond Sports & Entertainment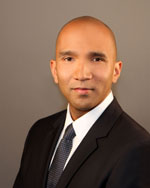 Aspire GM Paul Butler
Startup network Aspire aims to stand out from other African American-targeted channels by focusing on storytelling beyond sports games and entertainment programs and portraying the lifestyle of black college students and graduates. One of four majority African American-owned networks launched as part of the Comcast/NBCUniversal merger condition, it recently acquired rights to "Inside the Game," the nation's longest-running sports highlights show focusing on Historically Black Colleges and Universities (HBCU).
According to general manager Paul Butler, "a lot of business and community leaders come out of black colleges and universities." Moreover, this aligns with founder Magic Johnson's vision for the network: being a platform for next-generation African Americans. "We are working on that as a go-forward strategy," which taps into stories behind sports individuals, Butler said.
The lifestyle of black college sports and entertainment "speaks to African American culture, history, music, performing arts…Sports is just one point of entry," Butler said. "There's so much happening outside the game." That's why HBCU is a natural platform for Aspire as it celebrates the diversity of African American culture, he added, noting that diversity is also part of Aspire. Three quarters of the staff are women and almost 80% of them are African Americans. HBCU is even on President Obama's agenda; he recently named new leaders to head the White House Initiative on HBCUs, which aims to strengthen the capacity of more than 100 of the schools.
Like many other networks, original programming is a priority going forward. "We are looking at really core programs that give us the opportunity to work with a large group of talents," according to Butler, referencing the network's "The Root 100." It's an interview series featuring 24 of the most intriguing honorees of The Root 100, an annual list of African American achievers and influencers between 25-45. The series goes beyond their accomplishments to explore the honorees' lives and passion. Season 1 did well so the network, launched in collaboration with UP (formerly GMC), ordered a second season. "We want to use our originals to hold in as many people as we [can] in a creative environment," Butler explained. The network's first original program, the "ABFF Independent," features films from the American Black Film Festival. Aspire's relationship with The Root and ABFF is likely to continue, as "partnership is part of Earvin's vision. We are looking to grow Aspire with partners," said Butler.
Butler isn't worried that Aspire and UP's programming and demo overlap a little. "We share the philosophy of creating family-friendly content" and Up's inspiring, faith-based content is also part of Aspire's programming. "We have things in common," the exec said. However, "we don't look at them as a competitor at all." Though Up has a large African American audience, it's a general market network while Aspire targets African Americans 18-49, he said. The "collaborative relationship" between the two entails help from Up on distribution, advertising and programming strategy, as well as Aspire pitching ideas to Up. "It's a two-way street."
Perhaps one of the biggest assets for Aspire is Magic Johnson, who's involved in daily operations of the network, Butler said. The chairman and CEO of Magic Johnson Enterprise is leveraging his relationship with community organizations and corporations to "open doors" for Aspire.