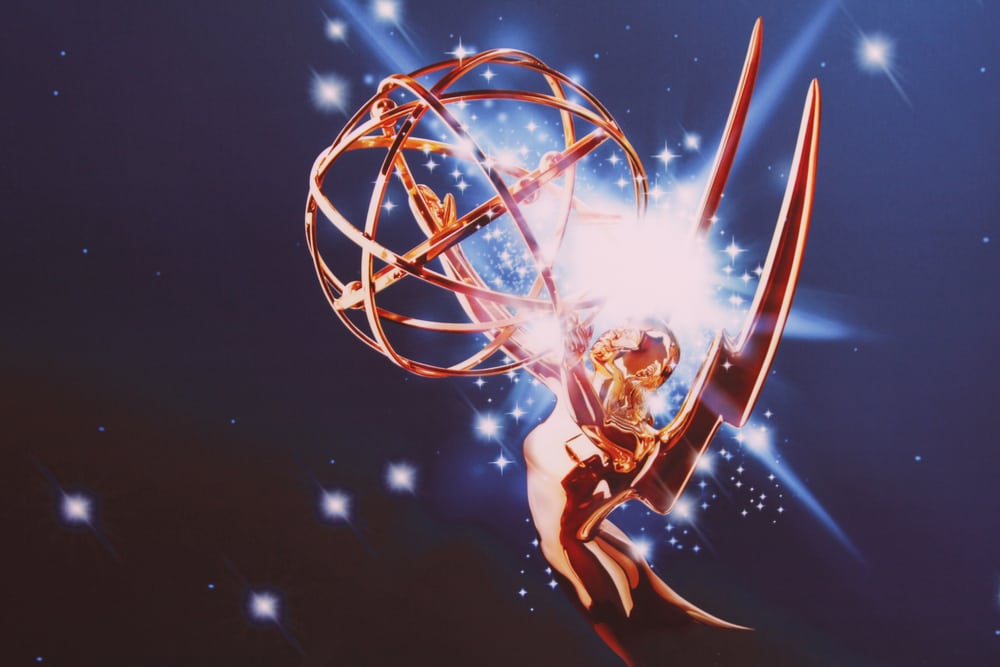 It was a tie for  HBO and Netflix in total wins at the 70th Emmys Awards, with each taking home 23 awards apiece. Recall that this year was the first time the streamer surpassed HBO in Emmy nominations. Netflix had the upper hand in Monday night's Primetime Emmy telecast, walking away with seven statues to HBO's six.
The Cablefax staff struggled a bit in our Emmy predictions (some more than others), but we did get a few right!
Mollie and Amy's love of "Atlanta" didn't triumph here. Amazon's "The Marvelous Mrs. Maisel" earned the statue for Comedy Series.
After a season that had its struggles, we were all caught by surprise that HBO's "Game of Thrones" walked away with the trophy for Drama Series. Just goes to show we shouldn't underestimate those that sit on the Iron Throne.
"The Assassination of Gianni Versace" took home the prize for Outstanding Limited Series. Sorry Sara, maybe Benedict will win next year.
We all missed the mark for Variety Talk Series. John Oliver claimed the win with "Last Week Tonight With John Oliver."
Score: Mollie – 1, Amy -1, Sara – 1
Original predictions below
Like all TV nerds, the Cablefax editorial team is eagerly awaiting Monday's Emmy Awards (live on NBC 8-11pm ET). And we all have our favorites, even if we can't agree on what they are. One thing we can settle on—it's really odd that Netflix's "Black Mirror" picked up the win in the category of Best TV Movie for its "USS Callister" ep. It's not a movie! Cablefax's Mollie Cahillane, Amy Maclean and Sara Winegardner give their two cents on some of the big awards still up for grabs.
Comedy Series
Sara: Maybe it's the time period, maybe it's my love of comedic women, but Amazon's "The Marvelous Mrs. Maisel" feels like a breath of fresh air.
Mollie: Despite the hype around "The Marvelous Mrs. Maisel," I think it's "Atlanta's" year. Donald Glover's bold FX comedy offers a refreshing twist to the genre.
Amy: I'm from Atlanta. Do you even need to ask?
Drama Series
Mollie: "The Handmaid's Tale" will take home the prize two years in a row.
Sara: The second season of Netflix's "Stranger Things" was another perfect mix of horror and charm while somehow making you care about the characters even more than in the first. Mike and Eleven forever!
Amy: Oh, Sara. Stranger Things jumped the shark. I'm placing my money on NBC's "This Is Us." It's a drama that speaks to so many people, with even my 12-year-old hooked.
Limited Series
Amy: Surely we can all agree that it's FX's "The Assassination of Gianni Versace."
Mollie: Ryan Murphy is always an Emmy favorite, and it deserves the win.
Sara: Sorry, but after falling for Benedict Cumberbatch as Sherlock Holmes, it was fantastic to see him actually tackle what it means to be an addict. Showtime's "Patrick Melrose" gets my vote.
Variety Talk Series
Mollie: In a competitive category full of standouts, Comedy Central's "The Daily Show With Trevor Noah" will take home the win. His sharp voice and unapologetic, nuanced commentary is Emmy gold.
Sara: Coming from Britain with no established audience, James Corden has carved a unique place for himself alongside mainstays like Fallon and Colbert.
Amy: Too much talent here… Can't we just give them all a statue?