AMC Scripted Series Top Cable Ratings for 18-49s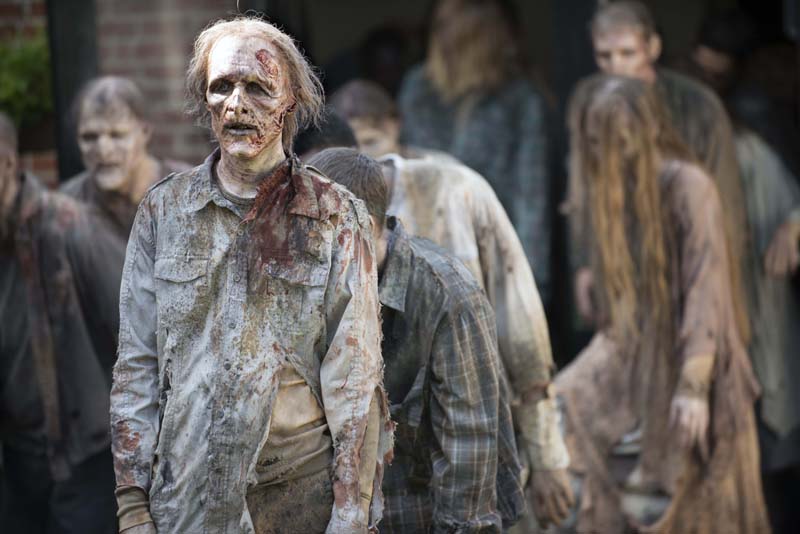 "The Walking Dead's" popularity with 18-49s continues build, according to ratings numbers from Nielsen for the top 10 cable shows for the week of 11/16 – 11/22. Shown at its usual 9pm timeslot on Sunday, TWD garnered 8.4 million Live+SD average viewers. Last week it aired at 10pm to make room for AMC's premiere of "Into the Badlands," whose 2nd episode was the number 3 cable program this past week for 18-49s with 2.9 million average Live+SD viewers. Sandwiched between the AMC shows was the NFL game on ESPN between Houston and Cincinnati for Monday Night Football, which got 5.4 million averages viewers. "Talking Dead" was up there, too, with 1.9 million.
Other sports games that came on top with cable viewers were the Tennessee Titans vs. the Jacksonville Jaguars college football match on NFL Network (2.8 million) and the NBA game between the Chicago Bulls and the Golden State Warriors (1.7 million). Frequent top 10 program "American Horror Story" averaged 1.8 million on FX Wednesday night and VH1's "Love & Hip Hop Hollywood" had 1.7 million. Check out the full chart below.

Source: Nielsen