All the Internet's A Stage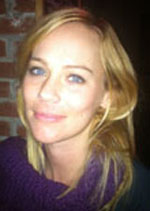 Kaylee Hultgren
Original video content is cropping up in a dizzying array of OTT outlets these days. And it shows no sign of letting up. Today, the newcomer is Amazon, which is
reportedly producing nearly a dozen pilots.
The successful ones will air on Amazon Instant Video and compete directly with Netflix, a platform that's enjoyed recent success—if buzz and critical acclaim are weighted heavily—with its original "House of Cards." John Goodman and Bill Murray are two big names appearing in the pilots, so landing known talent doesn't seem to be a problem.
And then there's the online community Reddit, which is launching a new original web series based on one of its subreddits called "Explain Like I'm Five,"
according to The Hollywood Reporter.
The YouTube-funded venture features user-generated responses to social or political issues.
All this could be seen as competition to the traditional media landscape of cable and broadcast television. And some do view it that way. For instance, at the recent Digital Hollywood Media Summit Eric Hippeau, Managing Director for Lerer Ventures, predicted that digitally-produced content will ultimately prevail. "The whole structure of producing content completely is overblown" in the traditional television business, he said. Soon we'll see "shows that are very attractive and you won't see a difference in quality." He even suggested LinkedIn might become a player in video in the future. In his words, "the new world order is coming."
On the other hand, cable programmers—and even operators—are charged with keeping an eye on digital platforms for possible breakout talent. It's part of their jobs to monitor these new channels (though increasingly exhausting, I would imagine). Take Time Warner Cable's Melinda Witmer, who has noted that YouTube and other digital content producers can serve as an incubator for talent. They represent a "big opportunity for major media companies to create their own start-up labs," she said at SBJ's Sports, Media & Tech Conference in November.
Indeed, many Internet stars—who may have been seen as competition at one time—have landed shows on those traditional platforms. Scripps gave food blogger
"Pioneer Woman"
Ree Hammond her own show on Food Network. Both IFC (comedian
Marc Maron,
for one) and Science Channel (
Chuck & Josh's "Stuff You Should Know"
) have looked to popular podcasters to transition to television.
The talent on digital platforms is not going unnoticed by the industry. "We think we have a responsibility to lead the video marketplace in our category on every single platform," Jon Steinlauf, EVP/ad sales for Scripps told me recently. "So if YouTube decides to be in the food business…we have to be there too. We can't overlook the fact that the world may change and digital video is going to grow and we have to maintain our leadership position on every platform that transmits video."
As for the digitally-grown entrepreneurial talent, it's likely they wouldn't turn down their own TV show in the "traditional" TV landscape if given the opportunity. And it seems as if more and more of that is happening.