Al Roker – Weather Everything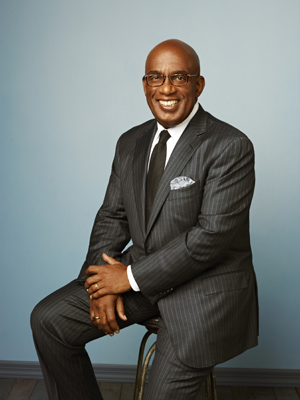 Al Roker, host of Weather Channel's "Wake Up with Al"
—

With "Wake Up with Al's" ratings on the rise, we caught up with the dual Weather Channel/Today show personality to ask him about hosting duties, why talking about the weather never gets old and what life is like at the Weather Channel.

What's your approach hosting the Weather Channel Show?

The common thread of whatever we do is always the weather. If it doesn't have that common thread, our viewers would reject it. For example, if we interview celebrities from the movie "Impossible," based on the Indian Ocean tsunami, we will talk about what they have to go through filming that movie and what it is like talking to people who were in that tsunami. We had Archie Griffin (former NFL running back) on, the only man who has won the Heisman Trophy twice, ahead of the Heisman Trophy award. We talked about not only his pick for the Heisman, but also the recent football games played in raging snowstorms. What is like to be a football player that had to execute a play when the weather is lousy? As long as you look for it, there's weather in everything.

How's hosting the Weather Channel Show compared to NBC's Today?

Both audiences want information. Today is more of a general information program. We do everything: news, weather, cooking. The Weather Channel show is more of a niche. The shows really complement each other. The Weather Channel show makes my job on Today that much easier because I am so well-versed in everything weather by 7am (when Today starts). And by the same token, we get to do things that can't be done without being part of Today show. We recently had an exclusive (on Today) with the couple who were trapped in their car with their kids in the Nevada mountains. I was able to interview them after the show for the Weather Channel.

Overall, the P25-54 audience for "Wake Up With Al" is averaging 86,000 since the network relaunch on November 12, up 30% vs the prior 5 weeks and +12% vs the same period last year. What has helped the ratings at "Wake Up, Al" this year?

It's a combination of things and me probably being the least of them. It's a very well-produced show. It's not your typical weather cast. Anything related to weather, you will see it, whether it's sports, entertainment or lifestyle. And to add to that, we have seen some very volatile weather this year. People are interested in more than just "Hey what it's going to do tomorrow." They are interested in the bigger picture when it comes to weather. We try to provide that information in a fun, interesting way. And we have a good time doing it. As people get ready for work and get their kids ready for school, they don't have a lot of time to waste.

There have been some changes at Weather Channel. How's that affecting your show?

We rebranded the network with things like new graphics (and sonic IDs, always-on local weather information and a new set of live programming). We got a new executive producer Scott Warren. And we got some new line producers on board. It's an upgrade.

The proliferation of mobile devices have made weather information easily accessed across platforms. How's that affecting weather programming?

People go to different platforms for different things. If they just want a quick forecast, if they just want to know what's going on right now, they may check out the Weather Channel app on their devices. But I think when they want an in-depth overview and some context, they tune in to the Weather Channel because there's no place else that they will get that kind of expertise from. Super Storm Sandy is a prime example. We were talking about the path of the storm when others weren't…at least a week before others started to talk about it. Other news organizations covered this as sort of a part-time endeavor. There's a certain comfort level you can't get form phone, tablet or computer.