AETN's Sean Cohan Offers Tips for Young People in the Cable Industry
Editor's Note:
In recognition and celebration of the diversity within the cable industry, we will be highlighting some of the 2012 CableFAX Most Influential Minorities and their responses to a series of questions on mentorship, job skills and diversity. For the
CableFAX Diversity issue in its entirety go here.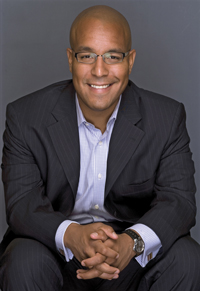 Sean Cohan
EVP, International,
A+E Networks
What's the skill that has helped you the most in your career—and what's the next skill you want to master?
"Under-promise and over-deliver"—particularly the second half of that—is one of the most important pieces of wisdom that mentors have imparted to me from the beginning. Truly crucial is to follow this on everything you do to drive credibility and success. Additionally, early in life, my mother reminded me frequently about importance of integrity. "You just do what's right, and don't worry about anybody else," she said. That sticks with me, especially when at times folks and companies get ahead temporarily by using ethical shortcuts.
What's the skill that has helped you the most in your career—and what's the next skill you want to master?
The skill that has helped me most is probably the ability to relate to, talk to, and roll up sleeves with people of all sorts of backgrounds, perspectives, roles, and levels. I continue to work on trying to find that right work-life balance, recognizing that career and life are marathon rather than sprint.
What advice do you have for young people trying to break into the cable industry?
•Be proactive and reaching out to lots of people—entry level on up—for informational meetings to get "top of mind" of hiring managers and organizations.
•Prepare extensively—do heavy homework—for these meetings and your first roles on industry, players, and positions.
•Don't be afraid of a non-linear career path—you may need to take "a road less traveled" or detour to get to your desired destination.
•When you do get the "shot," deliver on even minor tasks. Establishing credibility and trust with team members is key.