A Mid-day Re-energizer from Travel Channel's Laureen Ong
Editor's Note: We will be featuring profiles from the 2012 CableFAX Most Powerful Women in Cable issue. Here are some words of wisdom from Travel Channel's Laureen Ong. Go here to read the issue in its entirety.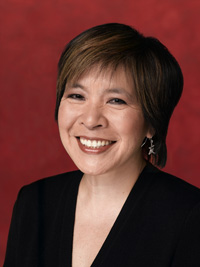 Laureen Ong
President, Travel Channel
What drew you to cable? "What drew me to cable were the unrestricted abilities and appetite to experiment and try new ideas. To a large extent that is still true, but the stakes are higher and tolerance for experimentation can be hampered depending upon the company and environment you work in. If you know that, pick the right company for you and that will make all the difference in the world."
A quick mdi-day re-energizer: "A tablespoon of apple cider vinegar; raw honey and warm water… guaranteed to give you a boost!"