A Formula for Making Change That Counts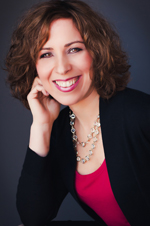 Esther Weinberg
Check out the latest news: Charter and Comcast are initiating a bid for Time Warner Cable. Comcast is defraying their retransmission costs by having the consumer pay $1.50 in some markets. Sony Pictures promises to cut costs by $250 million and more through 2016. And Katie Couric is moving from ABC News to Yahoo…and it's not even Thanksgiving yet!
Disruption, disruption, disruption. It's the new norm with an old tune—lots of pieces moving with little or no focus, and with not much regard to the resulting impact on people. The plates are spinning—but it's the people who are actually spinning the plates.
But if 65% to 70% of all change efforts fail, then why bother doing anything at all? Instead, why don't you just simply have a cocktail, a nice nap, or perhaps an early go at Thanksgiving? To the folks at Charter, Comcast, Time Warner Cable, Sony, Yahoo and even Katie Couric, the following strategies are for you. The secret to being in the 30% who successfully accomplish change is my E3 Formula:
Emotions + Experience + Environment = Sustainable Change
Emotions:
How you choose to react, respond, deal with your feelings and dive down into what has affected you in times of change is pivotal. Perhaps you were used to having your office near the reception area where you could observe the daily "comings and goings" of visitors and staff. Now your office is in the back near the window, and all you can see is a hallway.
Or your organization is being acquired, or your company is consolidating and you have no idea if you will have a job in 12 months. And if you are implementing new business models, how you personalize the change is everything. Your emotions are a vital and important measure of how you are moving through modifications and alterations. But most people do not take a moment (or more than a moment) to explore and experience the differences a shift will make in their lives.
Experience:
What are your observations and conclusions regarding the change? Does it seem that there is an immediate chance for success or will it be necessary to simply wait and see? A client of mine just got a new CEO. People in the organization are unsure if he will consolidate divisions or promote people—or a little bit of both. My client is experiencing fear mixed with cautious optimism. As a result, he now tends to move more conservatively rather than being bold. His intuition tells him that perhaps there is too much to lose by being strong and gutsy. It may be time to push ahead, but he feels he must do so very carefully. What is the experience you are having as a result of changes occurring to you or around you?
Environment:
What environment are you creating to have sustainable change? Are you saying one thing and doing another? Microsoft values innovation and diverse thinking. When it created its version of the iPAD, pre-Apple, the CEO of Microsoft, Steve Ballmer, told the staff to scrap the idea and dismantled the teams creating the product. Why? They assumed he thought the product would not be successful. Essentially Ballmer was saying that yes, innovation is critical, unless and until I say it isn't. What conflicting messages are you sending that erodes the triumph of the change rather than bolstering its success?
Take Action
Change is a process and not an event. This is easier said than done—especially when public companies have shareholders to think of and the bottom line is more significant than ever. You must consider the emotions, the experience and the environment that is being created by the change. You can then create a strategy that maps to it, thereby affording you a competitive advantage—one that keeps you out of the 70% of change that fails, and allows you to be on the strong side of the 30% of organizational change that succeeds.
(Esther Weinberg is a leadership expert and a cable veteran with a 20-year track record in the industry. She currently creates breakthrough strategies for such companies as ESPN, Microsoft, Scripps Networks, NBCUniversal Cable, Turner Broadcasting Systems, Inc., Motorola, Headline News Network and MTV Networks, among others. She is the contributing author to the leadership book "Breaking Through" by acclaimed author Barbara Stanny. Esther is a Board Member of NAMIC-Southern California, a member of Women in Cable Telecommunications and the Cable and Telecommunications Human Resources Association.)