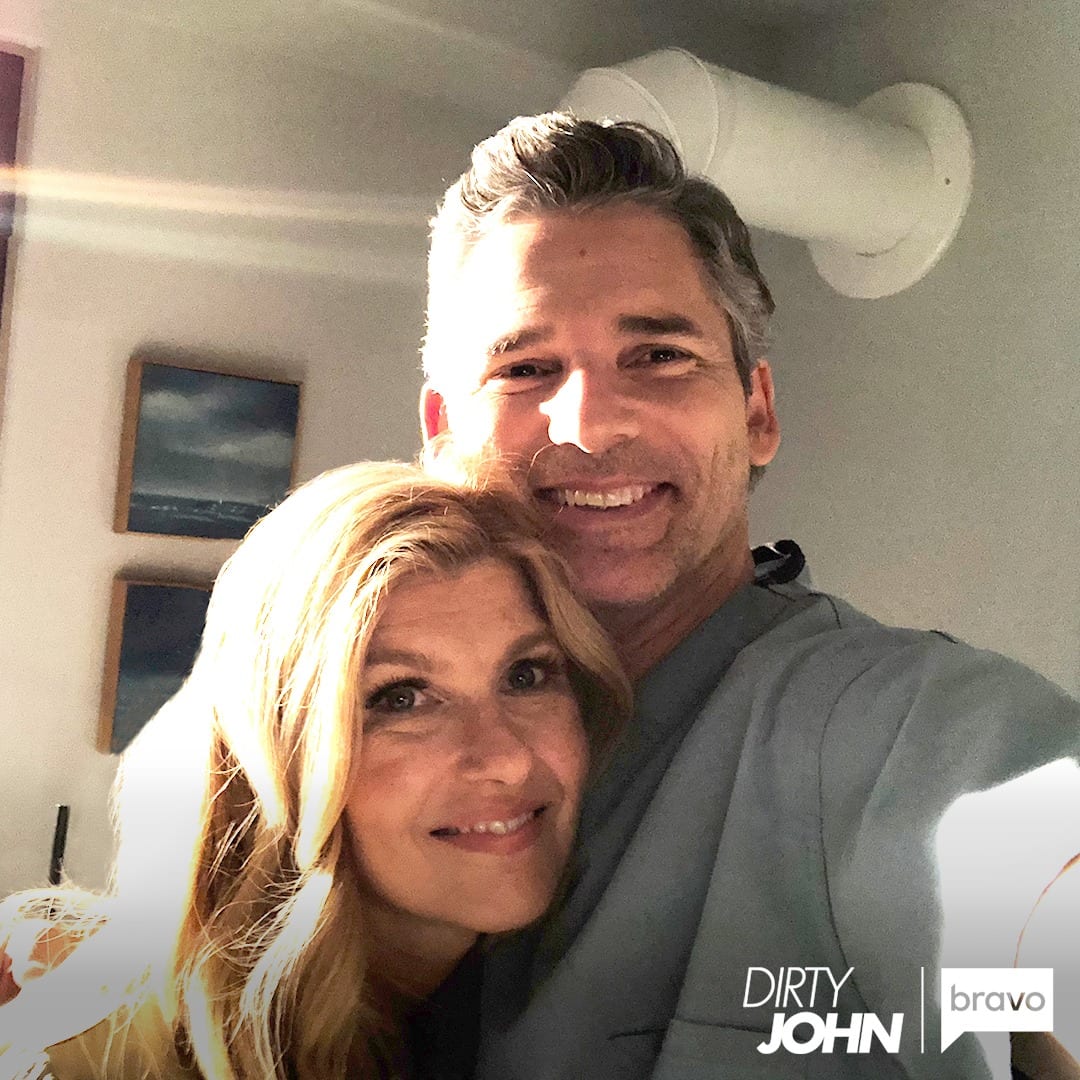 When it comes to crime podcast spin-off TV series "Dirty John," which premiered last week on Bravo, executive producer Richard Suckle perhaps said it best at the recent premiere in LA. "It's easy to forget when you're watching something for entertainment that the events actually happened," he said. "But in the case of Dirty John, they actually did." Unfortunately.
The first episode of this scripted thriller stays pretty true to the real-life genesis of how scammer John Meehan (Eric Bana) wooed a 4-time divorcee in Southern California, manipulating her into marriage within weeks. The signs are all there. But she can't see them. And even with her savvy kids warning her that something's not right, John's charms take a hold of her in ways that are equally understandable and frustrating for the audience. The first episode will have many viewers throwing objects at the screen wondering how successful businesswoman Debra Newell (Connie Britton) could ignore so many red flags.
Executive Producer Jeffrey Reiner, who also directed all 8 episodes, says Britton's involvement "was like the pollen. I was attracted to doing it." And to be sure, Reiner and the show's writers create a tapestry of deceit that's perhaps best illustrated by a seemingly unrelated 3-scene subplot in the first episode in which Meehan—then a nurse at a local hospital—tells a cancer-stricken woman that he'll take away her pain with medication only to sadistically withhold it from her until she's moaning in agony. It's a fitting analogy for what he's doing to Newell, telling her he'll take away her relationship pain while proceeding to make it worse. Perhaps the ultimate lesson of this creepy series is that love is blind. And that's why it's so perilous to navigate when evil forces are afoot.