5 Tips for Improving TV Everywhere Viewer Experiences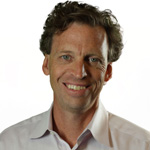 Tom Wilde, CEO of RAMP
More and more frequently, consumers are turning to smartphones and tablets as their key computing—and viewing—devices. This is true of Millennials in particular. Not only do they view the most video, but they do so most frequently via their smartphone, according to a 2014 survey conducted by YuMe. This "anytime, anywhere" attitude toward consuming video creates an enormous opportunity for content providers and distributors to engage with their audiences in new ways. And TV Everywhere is intended to be the mechanism to drive that engagement.
However, in a poll we conducted in Q4 2013, we found that TV Everywhere has an awareness problem: Only 4% of those we surveyed knew their TV Everywhere credentials, and beyond that, viewers need compelling reasons to use and return to the service.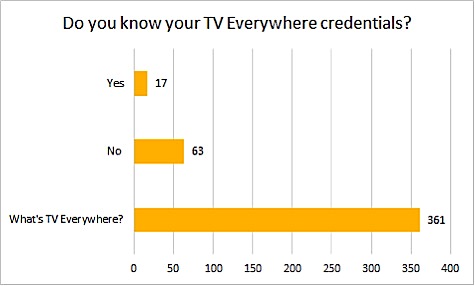 Source: RAMP TV Everywhere Poll Q4 2013
Below, I offer 5 tips for improving the TV Everywhere viewing experience, in order to encourage viewers to spend more time with your content and service and to compel them to return to the experience more frequently.
Ensure content can be discovered – Search engines have fundamentally changed user behavior on the web, and that has transferred to the online viewing experience. Viewers expect digital video to behave like text-based content on the web—and they expect to find exactly what they're looking for. Enhancing video with rich metadata such as a full transcript and tags helps expose video content to search engines and increases the discoverability of that content for your users—and ultimately helps keep them on your site and watching your content.
Offer "lean-forward" opportunities during video viewing – Watching traditional TV was, and continues to be, a "lean back" experience, where the viewer is a passive entity in the experience. However, online video is inherently sharable and lives within the context of the interactive web. In this sense, viewers demand a more "lean-forward" experience. Lean forward features enable them to actively engage with the video and control their viewing experience. This can include capabilities such as being able to search within the video for specific terms or jumping to segments based on key tags and other metadata.
Deliver contextually-related content recommendations — Based on the topical content of the show or movie they're watching, you can provide viewers dynamic recommendations for what to watch next. Take it a step further and go beyond the next episode in the series. These types of recommendations can help viewers discover content they would otherwise not be aware of, which helps increase stream starts and minutes per session.
Serve up personalized recommendations based on user profile and behavior — Because the viewer is logged in, there is a history of what he or she watched before, what pages were visited, any preferences that might have been indicated, etc. User behavior can drive recommendations and, when combined with contextual content, recommendations are more relevant and personalized. Using this information to present recommendations also provides opportunities to keep the viewer engaged, discovering new and different videos, and ultimately watching more.
Introduce new advertising opportunities to drive revenue and CTRs – TheTV Everywhere environment alone enables additional means to advertise with viewers, plus the rich metadata employed by search can also be used to offer additional advertising opportunities based on specific terms and topics within an episode or video. For example, media company Meridith [full disclosure: Meridith is a client of ours] has associated contextual advertising with their videos and has seen click through rates increase as much as 10x over traditional ads.
As awareness of, and demand for, TV Everywhere improves, delivering rich, relevant viewing experiences will be critical to keeping viewers coming back to TV Everywhere. These tips can help put you in the best position to drive engagement and revenue from your digital assets.
(Tom Wilde is CEO of RAMP, a Software as a Service (SaaS) platform for processing digital content. He has served in numerous leadership roles in Internet search and online advertising, including svp/gm of the consumer division at domain portfolio company NameMedia and svp/gm of MIVA Inc.'s North American division. He has also served on the IAB Search Engine Committee.)