5 Things That Excite Us About the Rio Olympics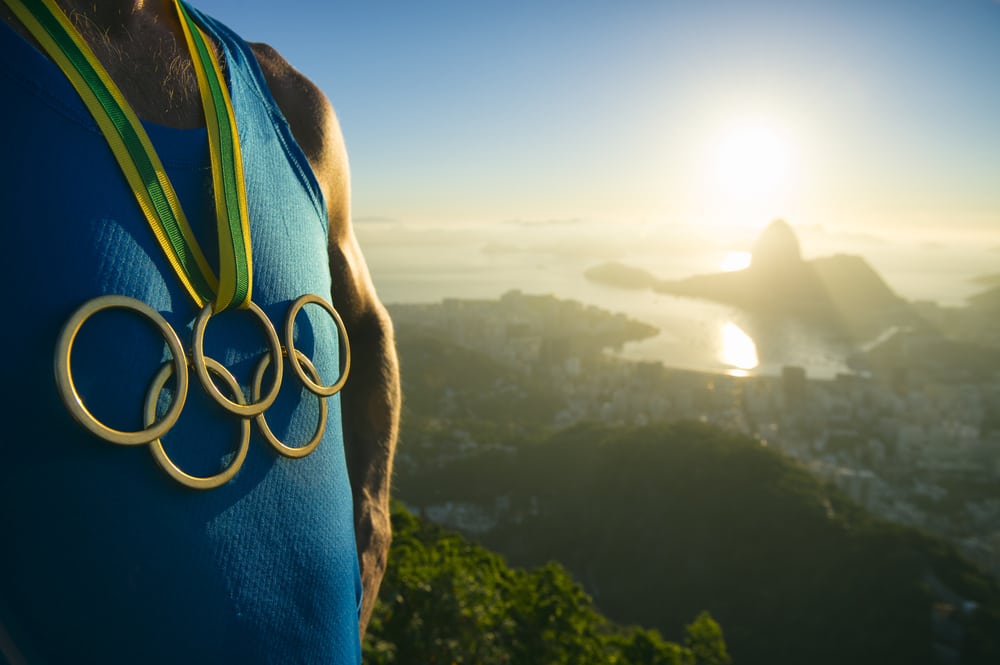 There's plenty of lists out there identifying numerous issues facing the Summer Games in Rio—from a corruption scandal to the Zika virus to a recession that the country hasn't seen the likes of since the 1930s. But if the ad blitz from Comcast-NBCU hasn't made it clear, the Games must go on. With the Olympics 64 days away, here's a rundown of what we're looking forward to in Rio.
1. The Olympics in 4K: Sure, most US viewers won't see the ultra HD broadcast, but it's tentpole events like this that will really help to get the technology past the stage of early adopters. Pre-Comcast days, NBC used the Games to showcase HD when it was still in its infancy stages. A Capitol Hill viewing party featured flat screens and this new high-def offering, giving members of Congress and their staff a glimpse of the future. For the 2014 Winter Games, Comcast threw a party at DC's Newseum, giving attendees a glimpse of 4k on several Samsung sets. For Rio, NBC will make 4K UHD coverage of the Opening and Closing ceremonies available on a one-day delay. The 4K coverage also will include footage from swimming, basketball, the men's soccer final, track & field and judo. NBC Olympics will distribute the 4K UHD coverage provided by Olympic Broadcasting Services (OBS) and Japan's NHK to US distribution partners, who will individually choose how they will make the content available to their customers.
2. TV Everywhere: With everyone hyped for 4K, virtual reality and OTT, TV Everywhere doesn't get the glory these days. But it's still hugely important for the industry and in its growth stages. The 2014 Socchi Olympics was a critical driver for TVE, with 4.8 million devices successfully verified with a 54% success rate—a 50% improvement over the 2012 London Games. The pressure will be on for even better metrics this go-round.
3. Golf is Back: It's been more than 100 years since golf was an Olympic sport. With Golf Channel owned by NBCU, you can count on the links getting done up right. The net will feature more than 130 live hours of Olympics programming in total. Olympic gold medalists will receive exemptions into all of their respective major championships, including The Masters, U.S. Open, Open Championship and PGA Championship in 2017 for the men, and the Evian Championship (in 2016) and ANA Inspiration, KPMG Women's PGA Championship, U.S. Women's Open, and Ricoh Women's British Open in 2017 for the women.
4. The Olympic Channel: We're excited for another entrant in the OTT landscape. The IOC is getting close to launching its digital-first Olympic Channel. It should be interesting to watch its progress as the IOC created it, in part, as a new way to engage young people. "The Olympic Channel will mark a major shift in how the Olympic Movement connects with young people all year round," IOC pres Thomas Bach said in a statement. The Channel will feature live sports events, news and athlete stories, along with historical Olympic footage. The founders also have promised a focus on educational and youth-oriented programming, sustainability, sports science and nutrition, and promoting a healthy and active lifestyle.
5. The Unknown: Let's face it. It's the names that we've never heard of that suddenly become household names and get their picture on a Wheaties box that really keep our interest in the Games. Those amazing stories of athleticism and endurance. The USA took 556 athletes to London in 2012 (with only the host having more). The country is again expected to bring more athletes than other visiting countries, ramping up chances for medals and the discovery of those yet-unknown heroes.