5 Questions with Nat Geo's Carolyn Bernstein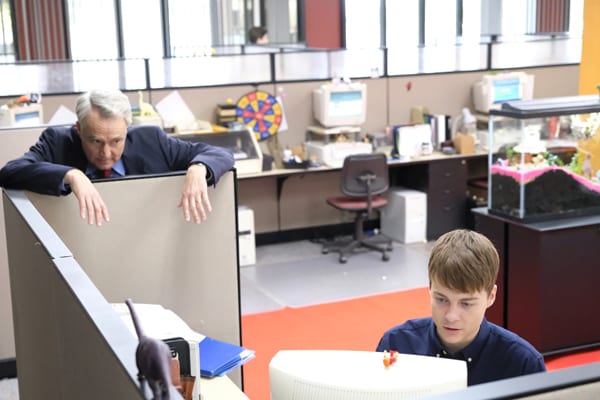 Nat Geo's upcoming series "Valley of the Boom" dives into the insanity behind Silicon Valley and reflects the priority for net: technology and innovation. Cablefax caught up with Carolyn Bernstein, evp, head of global scripted development and production on the new series and all things programming.
What was the inspiration behind Valley of the Boom and how was it developed?
We all in the modern day are completely technology obsessed and dependent, but I think it's important to understand where all these devices we rely on come from, to understand how we got to where we are today. It's a way to understand the world we're living in right now by going back about 20 years.
Do you see these kinds of hybrid series as part of a larger programming trend?
I think we felt like that to tell this particular story it was a really great opportunity to tell not just the scripted drama version of the story, but also have their real-life counterparts who now have all this perspective commenting on, looking back on and reflecting on what's happening in the story as it progresses. I think it makes a lot of sense for this particular project, we're not looking at it at Nat Geo as a trend, but definitely as an interesting, new storytelling possibility when the narrative asks for it.
Is Valley of the Boom part of a larger programming strategy for Nat Geo?
Technology and innovation are two important categories for us, we also really love telling more contemporary stories. In our scripted-drama strategy, "Genius" is our flagship series. This was such a great opportunity that feels very much in our wheelhouse, but in a very contemporary way. We're always trying to find stories that help us better understand the world we live in today, and this feels like a story that is incredibly relevant to our lives. What better way to understand where we are today than to look at how it all started? It feels very Nat Geo to us, but the execution of the show is as fun and provocative and disruptive as the late-90s in Silicon Valley were.
As Nat Geo moves over to Disney, do you get any sense of if things will be changing in terms of your programming strategy?
I think in terms of strategy, no. But we are hopeful that there will be more storytelling opportunities for us, whether that's increased original programming opportunities for us on the channel or one of the Disney-owned platforms or both. What we've been hearing is keep doing what you're doing, but maybe even do more of it.
What's next for Nat Geo?
On the scripted side, we have "The Hot Zone" from Ridley Scott's production company, and that's going to be premiering this spring, and it's a six-hour scientific-suspense thriller. It's a really exciting suspenseful true story with science and a woman scientist at the very center of the action. It couldn't be more Nat Geo.