5 Questions with Crown Media Pres/CEO Bill Abbott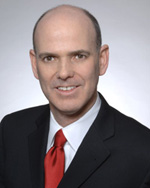 Crown Media Family Nets'
Pres & CEO Bill Abbott
Today Hallmark Channel debuts a new tagline and brand image that ushers the network into a new phase while embodying its 11-year legacy of inspirational, emotionally-resonant storytelling. The tagline, "The Heart of TV," reflects the channel's core values of life-affirming, celebratory programming.
Paired with the traditional Hallmark Channel logo, the new tagline comes with a vibrant palette of colors that changes throughout the year to reflect the broad spectrum of human emotion and key holidays. The rebranding coincides with the net's programming expansion, including original scripted series for primetime and the launch of a new daytime block of lifestyle programming. CableFAX spoke with
Crown Media Family Networks' pres/CEO Bill Abbott about adding new content, advertising and more.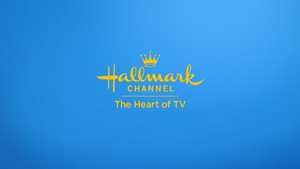 Hallmark's new logo and tagline

How does the rebranding and new programming help advertising?
"The Heart of TV" is an organic extension of who we are. The rebranding will make us more attractive to advertisers, especially those who understand our positions. The new tagline and reimaging reflects who we are and what we do best—heartfelt, aspirational programming that evokes a wide range of emotions and responses. Meanwhile, the new content marks our first foray into original series programming. They will help with our identity. The first scripted series will debut in early 2013 with "Cedar Cove," a drama series based on the best-selling book series of the same name. The new block of daytime programming consists of "Marie," a daily one-hour talk show hosted by performer Marie Osmond, and "Home & Family," a two-hour program hosted by Mark Steines and Paige Davis. Hallmark Channel will wholly own and operate its new daytime programming, a first for the network.
There have been suggestions that ad sales growth is weak globally due to economic downturn. How are ad sales at Hallmark Channel?
Because of a global downturn and the election, 3Q is a little bit weak overall and we are not exempted. However, we expect a healthy 4Q and we are optimistic about 2012 and 2013.
Is AT&T U-verse still off the channel lineup? How has it been to lose a major distributor?
Yes it's still off. We recognize the value of the service and we are actively in talks with them.
What's your take on online content deals with online video providers like Netflix and Amazon? Would a potential online deal help the network and its distributors?
Hallmark Channel is open to partnerships but right now it's focusing on traditional business. We want to be good partners with our distributors.
What is the network's TV Everywhere strategy?
Hallmark's TV Everywhere offerings are full episodes. We also offer free show clips online. We are very engaged with multiple distributors on the digital front, which allows us to expand our presence across platforms.