2013 CableFAX 100 Profile – Discovery Communications' David Zaslav
4 | GLOBAL WARMING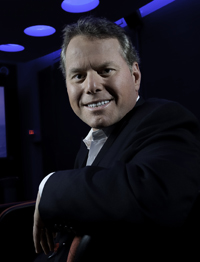 David Zaslav
Title: President/CEO, Discovery Communications
Number of Years in Cable: 24
Education: BS, SUNY Binghamton; JD, Boston University School of Law
Best Advice in 7 Words or Less: Don't be afraid to take big swings.
Beatles or The Rolling Stones? The Rolling Stones
If I could tell my 21-year-old self something today, it would be… go with your gut.
On a Saturday afternoon, you can find me… practicing my golf swing.
Favorite business and/or motivational book? A Curious Discovery by John Hendricks… hits shelves June 25. It's a great read.
Favorite vacation spot? Anywhere with my wife and 3 kids. Recently we traveled to Australia's Great Barrier Reef—amazing! ?
Read all the profiles of the 2013 CableFAX 100 here.