A 10-Part, Michael Bay Apocalypse: 'The Last Ship'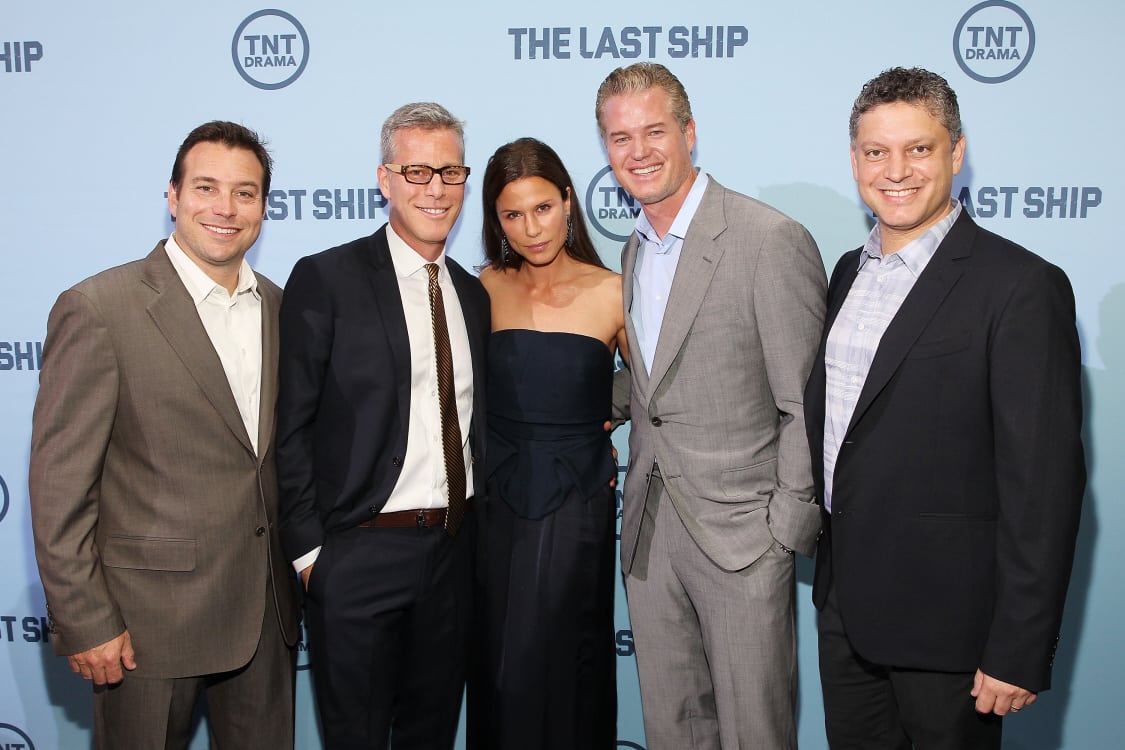 Never a dull moment in the pilot ep of TNT's Michael Bay-produced original series "The Last Ship," premiering June 22, 9pm ET. The storyline of the book-based series is simple: A crew of a lone naval destroyer teams with a (hot) microbiologist attempting to find a cure for a global pandemic that wipes out most of the planet's population.
However, each ep of the tightly paced series could be its own almost unbearably tense mini-film, according to exec producer Steven Kane. "Every episode is another adventure, with lots of mysteries, twists, and surprises. That's the big take away," he told us. "Like a great summer movie, The Last Ship is part of a great tradition of a picaresque adventure stories, a genre that got its start with Homer's Odyssey and continued through great series like 'Star Trek' and 'Battlestar Galactica'," he said.
Beyond that, the show is grounded in reality, making it even scarier, unlike most of the end-of-world scenarios that involve some kind of supernatural element, exec producer Hank Steinberg said. The authenticity, through TNT's partnership with the US Navy, also sets the series apart. The DC premiere earlier this month saw cast members walking the blue carpet, sailors mingling to music from a Navy band, and the march of the Color Guard.
The cast trained with real sailors and officers, and spent weeks filming in port in San Diego, Eric Dane, who plays the ship's commanding officer Tom Chandler, told us at the premiere. "This character is very honorable. I am not so sure I have played that many honorable characters in my career," he joked.
Michael Wright, TNT's head of programming, told a room full of men and women in uniform at the premiere: "While it's a work of fiction, it's a powerful reminder of the extraordinary things that members of the US military do and the sacrifices you all make in order to keep the country safe for us."