10 Career Changing Strategies to Outsmart Change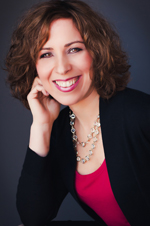 Esther Weinberg
New CEOs are bringing about changes in the industry. Warner Bros. announced the ascension of Kevin Tsujihara to CEO of Warner Bros. and Jeff Zucker has begun overhauling CNN. While the shifts at Warner Bros. may be slow, those at CNN are speeding faster than a bullet train.
Since Jeff Zucker took the helm of CNN he has moved out the network's news chief, hired Governor Andrew Cuomo's communication director, hired new on-air talent and shaken up the morning by putting in new people and shifting existing talent to the AM hours. And that's just in a few weeks.
To many, Zucker's wake may be an exciting endeavor. For others, it may be a shake in the pants.
For those remaining at CNN or in any organization going through leadership changes, you may be wondering how these changes impact you. Will you be elevated or moved to another part of the organization? Or will you even have a job? It's normal to be completely shaken, curious and unglued about announcements that have significant transitions and change attached. So how do you elevate your game while riding the sea of change?
1.
Build your emotional intelligence
– During times of change your emotions can be all over the place. Be mindful of your emotions and reactions. Also, strengthen your "read the room" muscle.
People who talk louder do not necessarily have the best and brightest ideas. Introverts and those who have a quieter approach are sometimes the wisest leaders in the room.
2.
Promote diversity of thought, background and attributes
– Get a sense of what people around you are thinking and working.
3.
Examine unique perspectives
– It's easy to overlook or not pay attention to differing perspectives during times of change. These are opportunities for you to look deeper and beyond traditional ways of thinking and acting.
4.
Help others
– Good leaders help others – period!
5.
Don't be fooled by what you see
– It's easy to be reactive to something someone said or did or to think someone has an "inside scoop" on what is really going on. Don't go down that dark path. Use your own judgment wisely and cultivate mentors who can gently guide you.
6.
Explore, synthesize and act
: Continue to be your best at what you do by using the following model: Explore – gather information and learn; Synthesize – collect and refine the information you are getting. What is the data telling you?; Act – take decisive action.
7.
Follow the breadcrumbs
– In the fairy tale Hansel & Gretel, Hansel takes a slice of bread and leaves a trail of breadcrumbs as a way to lead them back home. If you are unnerved by the happenings around you, create a way to bring you back to a place of calm and
reality
.
8.
Embrace others
– Make sure that while you are doing your work and keeping your head down, you don't leave your greatest supporters in the dust. Break out of the mentality of doing it on your own. Know who your "go to" people are and continue to leverage them and maximize their talents.
9.
Observe what is not working
– Recognize what needs improvement and then adapt.
10.
Keep at it
– Continue doing the work you are being paid to do and go beyond. Those that rise above will be noticed.
Times of change guarantee one thing…transformation! Don't get caught up in a downward spiral of "what does this or that mean?" because your work output and your sanity will be at stake. And you may not have any idea what your "this" or "that" means. Stick to what you do best and ask for clarity when something is foggy. Remember, flexibility is at the core of any great leader!
(Esther Weinberg is a leadership expert and a cable veteran with a 20-year track record in the industry. She currently creates breakthrough strategies for such companies as ESPN, Microsoft, Scripps Networks, NBCUniversal Cable, Turner Broadcasting Systems, Inc., Motorola, Headline News Network and MTV Networks, among others. She is the contributing author to the leadership book "Breaking Through" by acclaimed author Barbara Stanny. Esther is a Board Member of NAMIC-Southern California, a mentor for WICT Southern California and a member of the Cable and Telecommunications Human Resources Association. Sign up for her FREE leadership newsletter with valuable information at
www.mindlightgroup.com
.)