Selling TV Everywhere: How to Market TVE Initiatives and Campaigns

November 18 | 1:30 – 3 pm ET.
$299 per site
As TV Everywhere apps, initiatives and special campaigns proliferate, both distributors and programmers are looking for ways to justify ROI and maximize all TVE activities. The problem is that consumers remain confused despite the clear benefits that TVE offers.
This webinar will provide specific tips, tactics and strategies to hone your TVE message, attract new users and ensure that your TVE-related efforts result in higher viewership, better customer retention and ultimately a better return on investment.
At Cablefax's webinar, you'll learn how to:
Define the consumer benefit in every TVE promotion.

Entice TVE users with a clear message that touts value.

Explain how apps, websites and other TVE entry points mesh together.

Maximize the power of TVE across devices and platforms.

Market specific TVE initiatives around special events, partnerships and promotions.
Join as we discuss these issues and get your questions answered during this must-attend Cablefax webinar!


Bio
Peter Fondulas
Co-Founder
HUB Research LLC
Peter specializes in research for media and entertainment companies, with a special emphasis on helping media companies transition most effectively to the new digital environment. He served as Executive Vice President for the Taylor Research and Consulting Group for 23 years, then co-founded Hub Entertainment research in 2012.
Peter works closely with such clients as CTAM, NBC, A&E Networks, Time Warner, FOX, Disney, and EPIX. He recently headed up a study of the media habits of Millennials for Verizon Digital Media Services.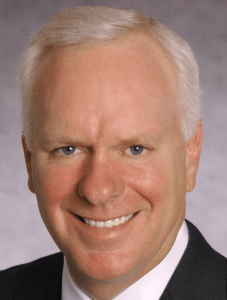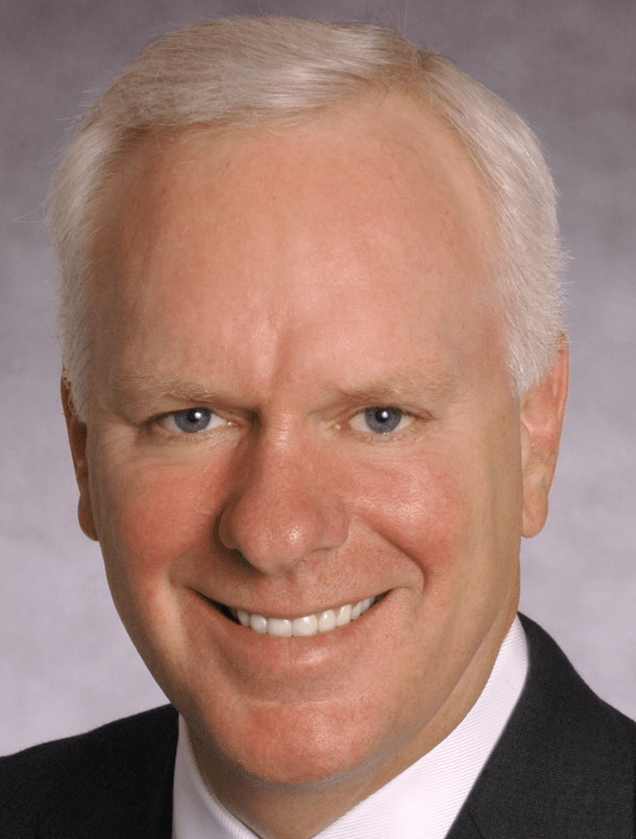 Bio
John F. Lansing
President and Chief Executive Officer
Cable & Telecommunications Association
for Marketing (CTAM)
John F. Lansing is president and CEO of the Cable & Telecommunications Association for Marketing (CTAM) and president of the CTAM MSO Marketing Co-op. Lansing also serves on the board of the CTAM Educational Foundation. CTAM is a business marketing association that provides 90 member companies with opportunities for growth through strategic collaboration, national cooperative marketing, and executive education.
Lansing oversees the successful Cable Mover program, through which the nation's cable companies acquire and retain households when making a move. In addition, he leads the collaboration between content providers and distributors to educate consumers about the benefits of online TV viewing and to increase viewer engagement. Other initiatives under Lansing's direction include building success in the cable business services sector; Movies On Demand consumer promotions; CTAM Unplugged, Wired and Think learning events; and the CTAM's hallmark Cable Executive Management at Harvard Business School program.
Prior to joining CTAM in 2013, Lansing served as president of Scripps Networks, responsible for its cable network portfolio — HGTV, DIY Network, Food Network, Cooking Channel, Travel Channel, and Great American Country (GAC). From 2000 to 2004, Lansing was executive vice president at E.W. the Scripps Company in Cincinnati, where he had been senior vice president for television in charge of the broadcasting division. Previously, he served as vice president and general manager, and station manager at two Scripps-owned affiliates, respectively.
Lansing began his career at age 17 as a news photographer in Paducah, KY. He worked his way up to managing editor at WAVE-TV in Louisville, then assistant news director at KARE-TV in his hometown of Minneapolis, and, ultimately, news director at WBBM-TV in Chicago.
In 2006, The Delaney Report named Lansing the Cable Broadcasting Executive of the Year for his part in keeping Scripps' lifestyle networks "fresh, informative and lively." In 1994, Lansing led the WCCO Minneapolis news team in achieving the Alfred I. Dupont-Columbia University Award, and received an AWRT National Commendation for editorial writing in 1993. In 1990, Lansing led the KARE-TV Special Projects team to a National Headliner Award for community service and, in 1989, was named Gannett Television News Executive of the Year.
Lansing currently serves on the Bellarmine University Board of Trustees, and was named to the Bellarmine Gallery of Distinguished Graduates in 2010. He remains a visiting faculty member at the Poynter Institute for Media Studies in St. Petersburg, one of the nation's top journalism schools. He is a frequent speaker on topics relating to leadership and high-performance organizations.
Lansing and his wife, Jean, have four children: twins Alex and Jackson, Nicholas, and Jennifer.


Bio
Bonnie O'Donnell
VP, Distribution Marketing
Fox Networks
Bonnie O'Donnell serves as Vice President, Distribution Marketing, Fox Networks.  In this role she creates and manages distribution marketing strategies for the division's sports and global networks and their non-linear extensions which include FOX Sports, FOX Sports Go, FOX Sports 1, FOX Sports 2, FOX College Sports, FOX Soccer Plus, Fox's 22 owned-and-operated regional sports networks, BTN, BTN2Go, FOX Deportes, Fox Life, Nat Geo Mundo, BabyTV, and SPEED (Canada and the Caribbean).  Ms. O'Donnell is also responsible for the Fox Networks portfolio brand.
Ms. O'Donnell's most recent stint at Fox began in 2007, as Director, Affiliate Marketing, Fox Networks, where she served as the primary Distribution Marketing point for networks like FX, Fox Movie Channel (now FXM), and SPEED.  In this role, Ms. O'Donnell was instrumental in the partnership and event marketing between distributors and the networks she represented. Her efforts in creating marketing strategies and media plans supported FX and SPEED renewals. She also developed successful promotions for the launches of FX's Justified and Sons of Anarchy and local partnerships with distributors featuring SPEED's NASCAR programming.  In 2009, Ms. O'Donnell took responsibility for FOX, which included the launch of FOX VOD and Authentication.
From 2005-06, Ms. O'Donnell was Director, Affiliate Marketing for GSN where she created and implemented public affairs initiatives that involved educational outreach, local distributor events, and local video on demand.
Ms. O'Donnell originally joined Fox in July, 2000 as Manager, Affiliate Marketing for Fox Family Worldwide, Inc. In that role, she managed relationships with outside marketing agencies to execute national distributor promotions and communication tools. Fox Family was acquired by ABC/Disney in 2002, and Ms. O'Donnell continued as Manager, Affiliate Marketing for Disney and ESPN Media Networks until 2004 when she was elevated to Senior Manager, Affiliate Marketing.
Ms. O'Donnell graduated with a bachelor's degree from Syracuse University in 1995. She has been a member of Women in Cable Television (WICT) since 2000 and served as a board member of the organization's Southern California chapter from 2005-08. In 2013, SoCal WICT selected Ms. O'Donnell as its "Woman of the Year", an honor recognizing achievements in the areas of Leadership, Education, and Advocacy (LEA).  She also is a member of Cable & Television Association for Marketing's (CTAM), and serves as a member of the CTAM Residential Products council, which works to drive awareness for TV Everywhere (TVE) initiatives across the industry.


BioModerator:
Michael Grebb
Associate Publisher
Cablefax
Michael edits and manages Cablefax Daily and coordinates several Cablefax-branded magazines. He has nearly 20 years of experience reporting on the business of TV, broadband, telecom and the Internet, as well as related financial, regulatory and legislative topics for publications including Business 2.0, Billboard, Variety, Wired and many others. He participates often in panels at conferences and other related functions. Also a musician and songwriter, Mike's first solo record, Resolution, was released in February 2005.
How Does the Webinar Work?
The live audio is delivered to your location over the telephone or your computer speakers. The Power-Point presentations are presented over the Internet and are available to print out before the program. This is like a talk-radio program with visuals on the Web. You and your team will be able to have a live Q&A with all the speakers.
You need Real Player 10, Adobe Flash Player 9 or Windows Media Player 9 installed on your computer. If you do not have either, please follow the instructions below to download and install them. Or if you prefer, a phone for the audio and an Internet connection to let you watch the slides and other information on the Web will suffice. No other downloads or special hardware – a dial-up connection will work fine.
One (1) set of materials (you may make copies for all of the persons you invited to listen to the program);

One (1) toll-free connection to the seminar (if you select the audio connection.), and

One (1) Internet connection to the seminar.

*You can now view this Webinar on your iPad, iPhone or Droid!
What Equipment Do I Need?
Operating system: Windows XP SP3 and above, Apple Mac OS X 10.7+ Lion, Apple iOS 5.1+, Android 4.3+
Processor: 1GHz1=
Internet Browser: Internet Explorer 7.0+, Firefox 20+, Safari 5+ , Google Chrome 20+
Hardware: AUDIO: Sound Card with speakers. VIDEO: Screen with 1024×768+ resolution support.
Media Playback: Adobe Flash Player 10.3+ , Apple iOS and Android: http streaming enabled browser
Internet Connection: 700kbps+ connection
Ram: 1GB
($299 per site)
Each registration comes with access to the archived version of the program, the materials provided by the speakers and a personalized certificate of completion for attending the Webinar. For questions regarding this Webinar, contact Diana Rojas at drojas@accessintel.com; 301-354-1619.
If you are having any technical difficulties or need assistance meeting these requirements, please contact our Technical Support Center at 1-866-709-8255 or click here.
*Cablefax does not offer any refunds for webinars. All sales are final.