WOW! CEO Guides Company with Revamped Vision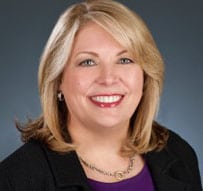 It's been about six months since Teresa Elder joined WOW! as CEO, replacing the retiring Steven Cochran. She brings more than 20 years of executive leadership to the role, including a stint as president of Clearwire Wholesale (sold to Sprint). In her first months on the job, Elder tells us she's spent time traveling to WOW! markets to meet with employees, customers and investors. She soon set about working with the executive team and board to update WOW!'s mission, which is defined now as delivering the WOW! "experience one community, one connection, one customer at a time through our people, technology and solutions that matter most to our customers." Here's more from Elder on WOW!'s direction under her leadership.
You've made several new hires. How do you see this new management structure helping with WOW!'s announced investments in customer experience and service?
WOW! has attracted some of the best talent in the industry to lead our transformation. Nancy McGee is our chief marketing and sales officer, David Brunick is our chief human resources officer—a position that hadn't existed at WOW! previously—and Matt Bell is our chief technology officer. Each has deep cable and telecommunications industry experience. At the beginning of the year our board agreed with our strategic direction and approved a $20-$25 million investment in the business. A significant portion of that has been dedicated to improving the way we interact with our customers. We've hired additional quota-bearing sales headcount, added and improved our training programs for front-line employees, and we're developing a mobile app and making improvements to our WOW!Way website. Many of these investments will reap benefits as the year progresses, but we're already starting to see positive trends in both customer and employee retention. We're just getting started, but I'm very encouraged by the preliminary results we're seeing.
You spoke a lot during your recent earnings call about WOW! employees, including improving employee Net Promoter scores. What are you doing to get employees to buy into your vision for the company?
In my experience, the best way to encourage the whole team to believe in our vision is to ensure leadership believes and is passionate in living the vision… WOW!'s vision is to connect people to their world through the WOW! experience: reliable, easy and pleasantly surprising, every time. We communicate the vision frequently and have incorporated REPS (reliable, easy, and pleasantly surprising) into our vocabulary throughout WOW!. Keeping the vision at the top of everyone's minds, celebrating when we turn the vision into action and demonstrating our vision in the way we interact with each other, are all ways we very naturally live our vision every day.
It's been a rough road for cable stocks these past several months. What do you think is the biggest misconception about the business?
One big misconception is that it's a "cable" business. WOW! is in the business of connecting people to their communities and to the world. We do that in a variety of ways: by providing a way for people to access entertainment on their terms, by offering lightning-fast Internet connections, and by offering reliable, integrated phone services. Additionally, at WOW! we connect with our customers differently too. We really do treat our customers as neighbors, not like numbers that way many other companies do.
You recently joined C-SPAN's board. How are you engaging with the industry outside of WOW! and what are you learning? It's wonderful to be back in this vibrant industry. I've reconnected with many former colleagues and organizations such as NCTC, ACA, WICT and The Cable Center. This industry continues to be at the forefront of innovation. Partnerships and alliances are evolving as the customers' demand greater speed, security and reliability. I'm honored to join the C-SPAN board and support the good work that C-SPAN has done for decades.