What Wegmans Can Teach Cable about Customer Service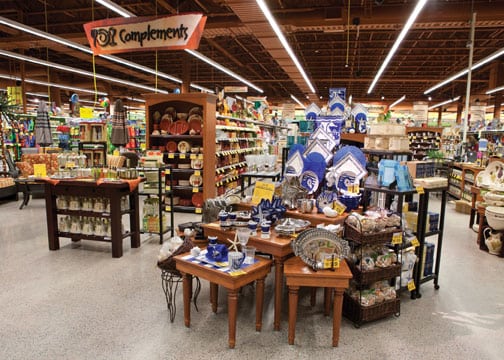 When Harris Poll released its rankings for the companies with the best reputations with consumers, it probably surprised no one that pay TV companies ranked low (DISH, Comcast and Charter ranked among the 10 worst). More unpredictable was the number one finisher—Wegmans, a grocery store chain based out of Rochester, NY, with just 85 stores, primarily in the Northeast/Mid-Atlantic.
As a regular Wegmans shopper, I offer up some advice to cable companies who'd like to be more closely associated with the gold-star grocer than appointment no-shows and bills that refer to customers as "Super B—-" and other profanities.
Wegmans Builds Excitement. When Wegmans came to my hometown, it placed a simple sign announcing its planned opening date. Every time I drove past that sign, I thought about what was coming, all the positive things I'd heard about it, what it offered that my current grocer didn't, the new building it was constructing and the other stores that would open because of it. Some of this is the luxury of being a new entrant. Google Fiber is currently benefitting from this in the pay TV space. When Google Fiber announced last month the four metro areas it would be expanding to, my Facebook feed lit up. "Cannot wait to fire Comcast!!!" wrote one Atlanta-area friend with a link to a news article on the build-out. As incumbents, it's harder for MVPDs to get the same benefits. But given the historic consolidation on the table, there's a shot. GreatLand Connections is poised to be a brand new MVPD should the Comcast-Time Warner Cable and related Charter transactions receive approval. It's led by Michael Willner, who had a reputation for directly interacting with customers in his former role of Insight Communications CEO. When (if?) regulators give the deal the greenlight, Willner and his team need to immediately spread the word that there's something new and exciting coming. It will be harder for Charter and Comcast post-transaction, but they, too, get a chance to tell customers what they have that the incumbent didn't. Find your customer brand evangelists and let them spread the word.
Wegmans Gives Free Stuff. One of Wegmans' relationship-building tactics started before the store's doors even opened. I got something in the mail—as well as thousands of my neighbors—inviting me to the grand opening, offering me a loyalty card and—here's the clincher—giving me stuff. There were coupons for basting oil, a free reusable grocery bag—and those are just the ones I remember. On opening day, the local police were on hand to direct traffic into the parking garage because of the throngs of people who wanted to buy groceries. Wegmans continues to lure me back by regularly sending mailers for $5 off $25 and occasional freebie offers. Would it kill a pay TV operator to offer customers a free VOD movie now and again? Free months of premium channels happen from time to time, but usually only when a customer takes some action that provokes it. Imagine my recent surprise when I received an email from Verizon FiOS out of the blue telling me I would receive 3.5 months of free HBO as a thank you for my loyalty and they would remove it for me (no cancellation needed).
Wegmans Employees Love Working There. OK, we don't know if every employee loves it, but that's the reputation it has built. My favorite cashier at my incumbent grocery store confided in me that she'd applied to join Wegmans when it started hiring, and she was desperately hoping she'd get the gig (She did! There's a reason she was my favorite!). Visit the store and the folks you talk to seem, well, happy. And if you're ever in the store during a "stretch break," watch out. Every two hours, the alert goes over the public address system, reminding workers to stretch. You'll usually see them in the produce section, with customers sometimes joining in. Training is a huge part of Wegmans, with this article from The Atlantic outlining how a cashier can't even interact with a customer until they've undergone 40 hours of training. I think most cable execs would acknowledge that more training could avoid some of the public black eyes cable has received lately for service.
Wegmans Offers the Unexpected. It doesn't matter how many times we visit Wegmans, my kids are always thrilled when the rooster clock crows every half hour. And don't get me started about the working train suspended from the ceiling. As a shopper, I never know what I'll find, from artisanal cheeses (with the budget-friendly Kraft Singles a few aisles away) to a tasty cooking demo of halibut. And then there's the convenience and fun of a food court inside the store. Who doesn't get hungry when they're buying groceries? When there's something new, offer it! Be it electronic sell-through or 4K or virtual reality TV. Show customers you have the staples like bread and milk, but can whet their appetite for caviar too.