Wall St. Analysts on Google Fiber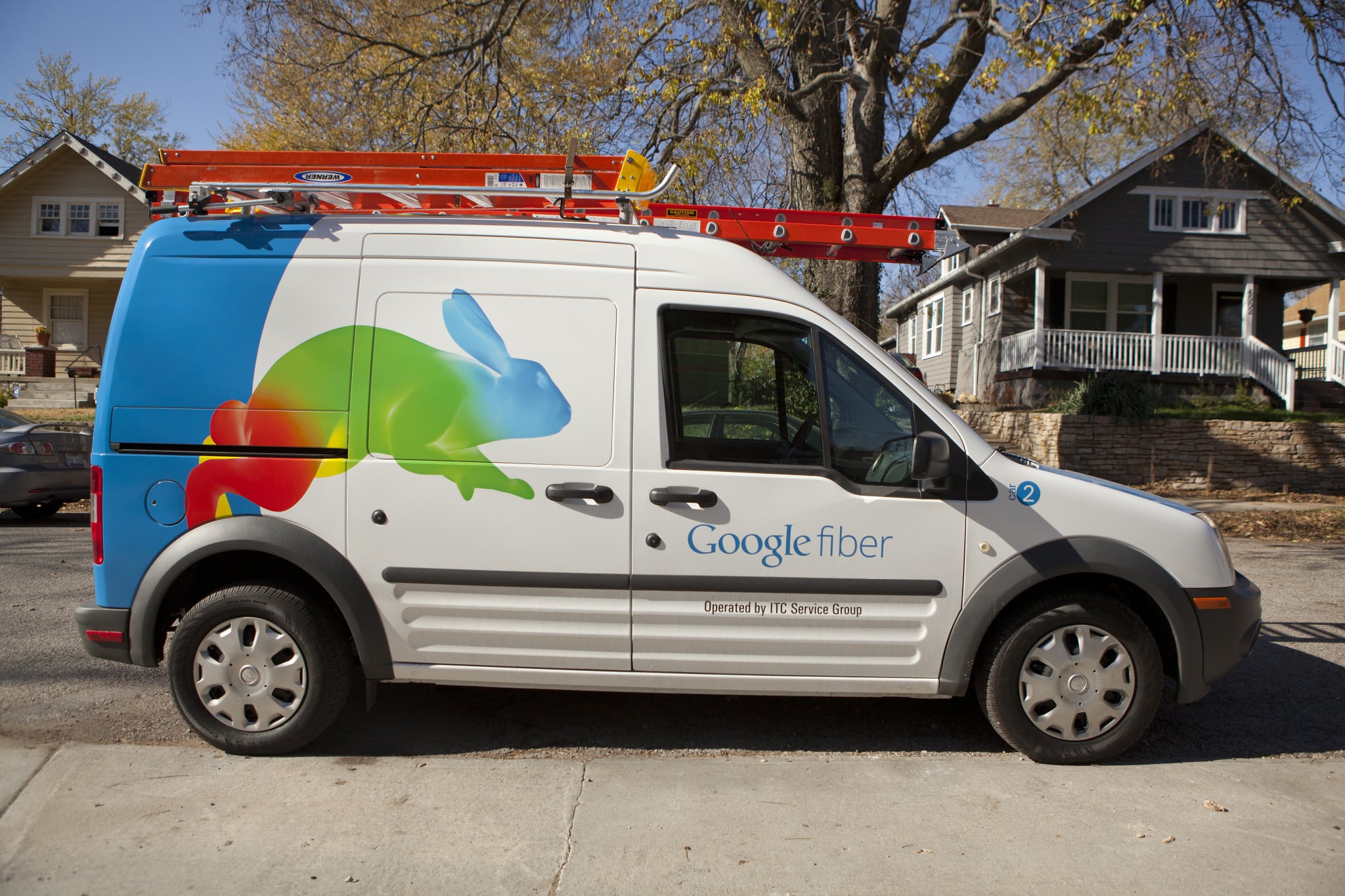 It was interesting last week at INTX to hear Wall St analysts try to decipher just what Google Fiber is all about. "They are far behind what a typical overbuilder would be," said MoffettNathanson's Craig Moffett. It's been more than 6 years since Google started its "contest" to find a city for its fiber system, with Kansas City winning.
"It's pretty clear looking backward… that if their ambition was how many homes can you pass and how many subscribers can you get, this ain't that." Moffett said. Instead, he thinks the Internet giant is creating different models in various markets in the hopes of enticing others to pick one and recreate it. Moffett rattled off the different approaches… In Provo, Google bought the city's own network for a dollar, taking over an existing network rather than building its own. In Huntsville, AL, Google is letting the municipality build the network with will then sell it. Kansas City largely had existing feeder plant for Google to work off of and build its own drops. In Atlanta, Google's only offering service to apartments. He said the San Fran plan has Zayo building out to public housing with Google reselling. "It seems to me that this is more a 'let's see how many different constructs we can find with municipalities in order to showcase as many possible models as we possibly can' in the hopes that other people will come along and say 'OK, I'm going to do the Huntsville model.'"
Charter CFO Christopher Winfrey, session moderator, asked if Google could continue its approach of building only where it wants in a market—and where it has a predetermined successful penetration by requiring people to opt-in before fiber is built. Would they get pushed into more typical franchise buildouts? Wells Fargo Securities Marci Ryvicker went to Kansas City to view the plant and said it was made very clear that Google will not build where a municipality that doesn't want it or isn't willing to give it flexibility. Thus, Google's scale will be capped naturally. "The product is amazing. And I was nervous because I came out of there saying, 'oh my gosh, what's going to happen to cable,'" she said. "Then I realized the rollout is taking forever. I think their ultimate goal is that every time they announce a market, everybody else's speeds increase so I think that helps their search."
For that reason, it's easier to see Google Fiber in traditional red states than blue states, Moffett said. He pointed to Verizon's build of fiber in Boston, which has its first builds in communities he considered more underprivileged. Check out the entire panel below (Google conversation starts around the 27-minute mark).
MARKET MOVERS, SHAKERS AND STIRRERS: FINANCIAL ANALYSTS ON THE STATE OF DIGITAL MEDIA TODAY from The Internet & Television Expo on Vimeo.