Viacom Warns Charter Subs of Potential Channel Loss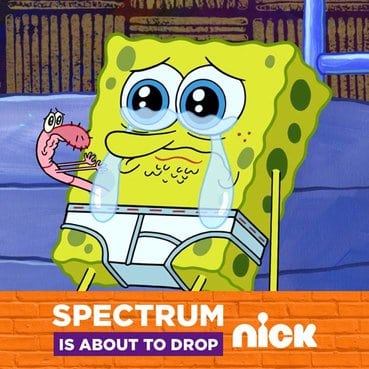 Viacom has started warning Charter customers that they could lose  23 of its networks, launching website KeepViacom.com and running crawls across its portfolio of channels.
Messages began appearing on Viacom nets Wednesday, urging customers to call the MSO with the potential loss of MTV, Comedy Central, Nickelodeon and other networks looming. A Charter spokesperson did not offer a comment when reached Wednesday night. Viacom, not surprisingly, is putting the potential impasse's blame at Charter's feet.
"Viacom has made a series of very attractive offers to Charter that are consistent with terms we've recently reached with other large cable operators.  Importantly, these offers would enable Charter to lower Spectrum subscribers' bills, while also giving them more access to shows across Nickelodeon, BET, MTV, Comedy Central and other Viacom networks," Viacom said in a statement. "Viacom is committed to developing strong, mutually beneficial relationships with our distribution partners. Despite our efforts, Charter continues to insist on unreasonable and extreme terms that are totally inconsistent with the market.  While we're making every effort to reach a new deal, Charter's actions may force a disruption in their service."
Hostility between Viacom and Charter emerged to the public in May when the cable operator relegated Viacom-owned nets to a higher-priced tier of service. Viacom CEO Bob Bakish during an August earnings call for 3Q indicated that little progress had been made in mending relations with Charter, reiterating the company had no right to bump Viacom channels. At that time, he indicated the dispute would likely be resolved during carriage renewal talks rather than via legal action.
Since taking over as CEO, Bakish has pushed a philosophy focused on Viacom's flagship six networks: Nick, Nick Jr., BET, MTV, Comedy Central and the soon-to-launch Paramount net. He said in August those brands account for the "vast majority" of affiliate revenue. That strategy is likely a focal point of negotiations with Charter.
Viacom reached a deal earlier this year with Altice USA that returned its channels to Suddenlink after nearly three years. That deal also included advanced advertising and distribution rights for advanced content, such as 4K and VR.