Verizon FiOS' Look at Black Friday and Cyber Monday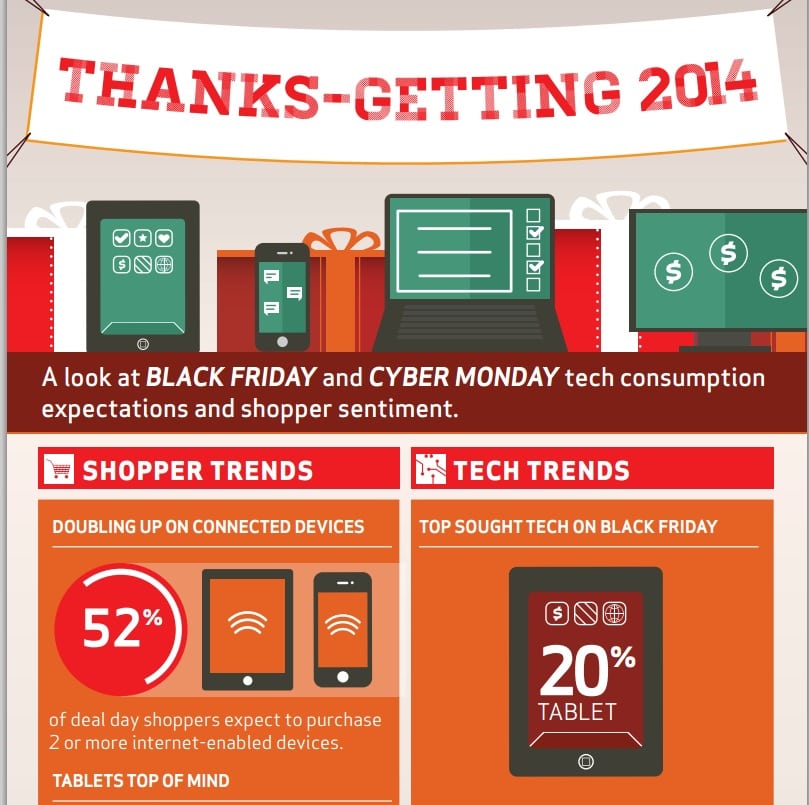 Verizon FiOS offers up this handy infographic showing tech expectations for Black Friday and Cyber Monday. It's survey found 52% of deal day shoppers are expected to pick up two or more Internet-enabled devices. The stats are based on a survey conducted on behalf of Verizon from among 601 U.S. adults ages and older.
MVPDs have learned not to ignore the holiday shopping season, with several offering special promos, Black Friday deals and even sweepstakes. Read more at Cablefax Daily. 
Sounds like some of these shoppers would rather stay on the couch on Black Friday, with 51% of deal day shoppers telling Verizon they're willing to spend $10 more to avoid going to the store on the day after Thanksgiving.