Trends Impacting Premium Pay-TV Services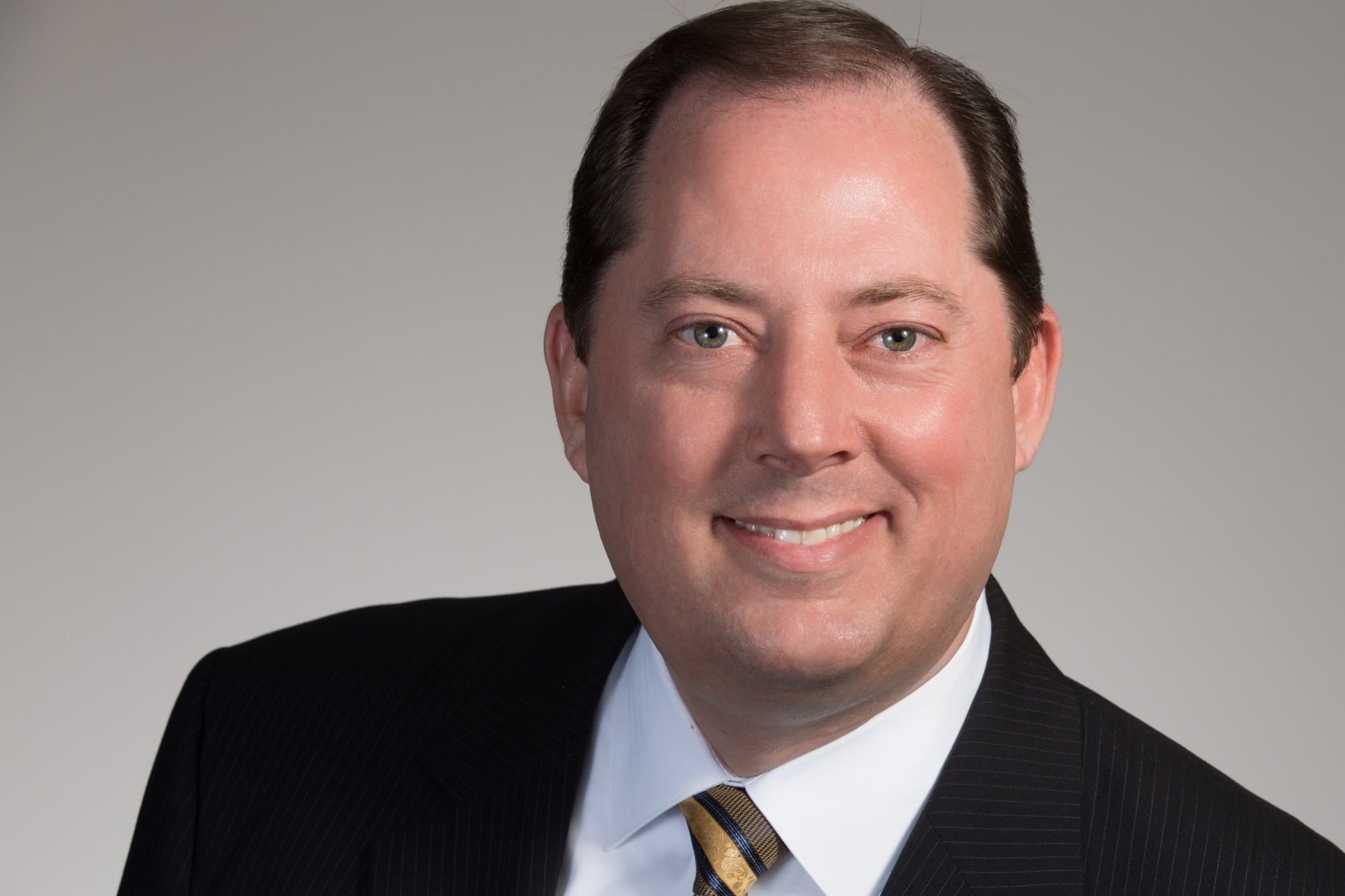 By Brett Sappington, Senior Director, Research, Parks Associates
While a variety of global technology and market trends are reshaping the face of the TV industry, some have a unique impact on the design, marketing, and uptake of premium services. Those that involve major shifts in the business or revenues of pay TV are causing significant market disruptions, as are trends that define substantial changes in viewing habits. Not all of these disruptions work against the uptake of premium video services—several serve to encourage consumer use or adoption.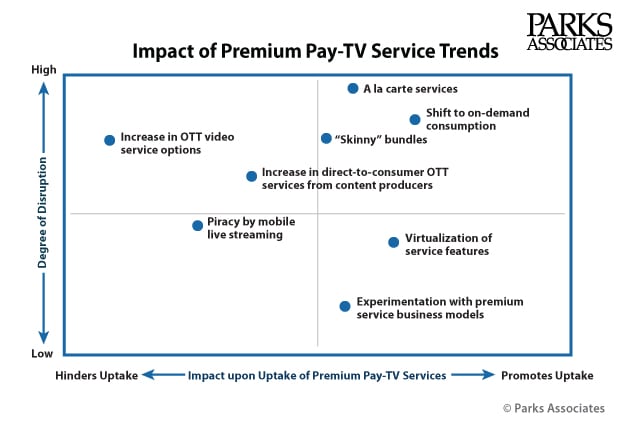 A Shift to On-demand Consumption
As of 2015, broadcast television represents less than half of U.S. consumer video viewing on the television across all sources, down from over 62% just three years ago. Together, pay-per-view, VOD, and DVR viewing in the U.S. market has increased slightly overall during this period, from 16% of viewing in late 2010 to 24% of viewing in 2015. Consumer awareness and use of free catch-up VOD content from pay-TV providers has a mild substitution effect on the quantity of DVR-recorded content viewed. Because consumers can access missed TV programming through the operator's VOD library, some are watching that content rather than recording the content on the DVR.
This change to on-demand consumption and reduction in broadcast viewing is placing increasing pressure on advertising-based revenues for broadcast TV and on the fundamental economics that underpin the pay-TV industry.
An Increase in OTT Video Service Options
Some players, emboldened by Netflix's success, have launched a variety of new services to capture their share of an emerging market. Others were spurred to launch services prior to—or soon after—Netflix entered their target market, for fear that the streaming services giant will gain a dominant market position. As the number of services increases, the pressure mounts for others to enter the market, particularly large traditional players that have remained on the sidelines.
Operator premium services have felt the immediate impact of the increase in OTT video services, particularly in the increase in alternatives that pull viewing and spending away from pay-TV options. However, the increase in OTT services and their acceptance by consumers impacts premium services in other ways:
Comparison for experiences – When pay TV was one of the few sources of premium video options for consumers, little attention was spent on elements of the experience beyond video quality. Today, OTT video services are setting new expectations among consumers as to what represents a good experience.
Designed to maintain engagement – Many pay-TV premium video services rely upon the content itself to keep consumers interested and returning for more. OTT video services, often with older content, must keep consumers engaged in order to drive continued use and spending. The result has been the rise of binge viewing and an increasing use of OTT video.
Catering to multiscreen use – While multiscreen use is important to operators, television-based use is often the operator's focus. As consumer habits become more oriented around multiscreen use, OTT video services are often the option for use by consumers, particularly young consumers.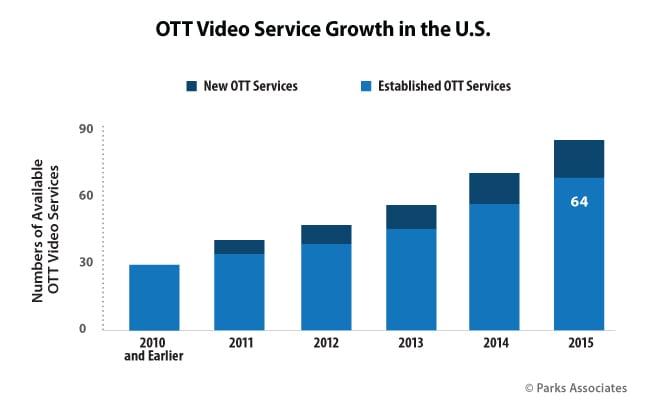 A La Carte and Greater Consumer Choice
A la carte pay-TV services, long opposed by broadcasters and cable networks, have finally emerged in North America after their earlier introduction in Asia. Pay-TV providers and content producers around the world are closely watching these markets and players in order to assess consumer reaction and the impact of the change on operator and content producer revenues. The changes stand to affect premium channels in several ways:
A level playing field – Once consumers are able to choose among individual channels, premium a la carte channels will be available alongside channels that have traditionally been part of the channel package. This change may allow premium channels to capture a greater percentage of consumer spend relative to the total pay-TV package, but it will also make for a noisier marketplace as all channels clamor to be selected by consumers.
Pricing of channels – Pricing of a la carte channels reveals to consumers the value of the channel relative to other channels. Cable networks will want to balance channel pricing in order to maximize demand and revenues. Operators are also likely to want uniformity in channel pricing in order to minimize subscriber confusion and operational mistakes. Premium channels may opt to revise their pricing strategies based on relative pricing of other available channels.
Advertising and promotion – Premium channels will have established advertising plans, promotional strategies, sales teams, and related infrastructure to drive consumer uptake of their channels. Network channels that are new to a la carte must develop these capabilities.
Optimizing channels and new channels – Networks are likely to introduce their own high-end premium channels that can capture higher ARPUs.
The effect of OTT services – For channels with reruns or older content, OTT video services will be seen as viable alternatives and will have a significant substitution effect on uptake. Operators may be even more sensitive to direct-to-consumer OTT services from network channels or premium channels, since they will compete directly with a la carte options.
Virtualization of Service Features
Increasingly, operators are investing in new architecture and virtualization technologies, moving features from the set-top box into the operator network and enhancing the network for greater flexibility. These systems can be more easily adapted to new services or business models without the need for entirely new systems or massive integration projects. In addition, many vendors have moved to a SaaS or PaaS business model, allowing operators to better scale costs with revenues.
Some of the examples of this change include:
Cloud DVR – moving the scheduling, recording, and playback of content from the set-top box to the operator network.
EPG / UI – enabling the video user interface to be delivered from the network to connected devices, including set-top boxes.
Personalization – retaining consumer profiles and preferences in the network to allow them to be used across devices and still remain secure.
Encoding / Transcoding – allowing content producers and service providers to use cloud-based options rather than using hardware-based solutions.
Downloadable set-top box apps – allowing subscribers or operators to download applications to the set-top box that add new features or services.
The greater flexibility of these systems allows operators to more easily introduce new premium services or to change the pricing, promotion, platforms, or business model for current services. These changes can be rolled out overnight to an entire footprint or selectively limited to a target test market. They can also allow new types of promotion to be delivered to devices beyond the set-top box.
Experimentation with Business Models
Operators are experimenting with new business models to better suit the interests of today's video consumers. Some service providers are making subscription options more transactional. While operators far prefer subscription premium services due to their contribution to customer ARPU, some are testing new options to capture revenues from consumers based on spontaneous interest or short-term need. For these options, consumers pay a higher price relative to the volume of content received but have a substantially shorter commitment period. An example of this approach is Sky, which makes individual sports matches available on a transactional basis along with options for single day or week-long subscriptions. Other operators are adding subscription on-demand options for consumers, particularly on-demand OTT video services, providing a direct response to Netflix. Examples include Comcast's Streampix, Bell Canada's CraveTV, and shomi from Rogers Communications and Shaw Communications.