The Apprentice: Student Style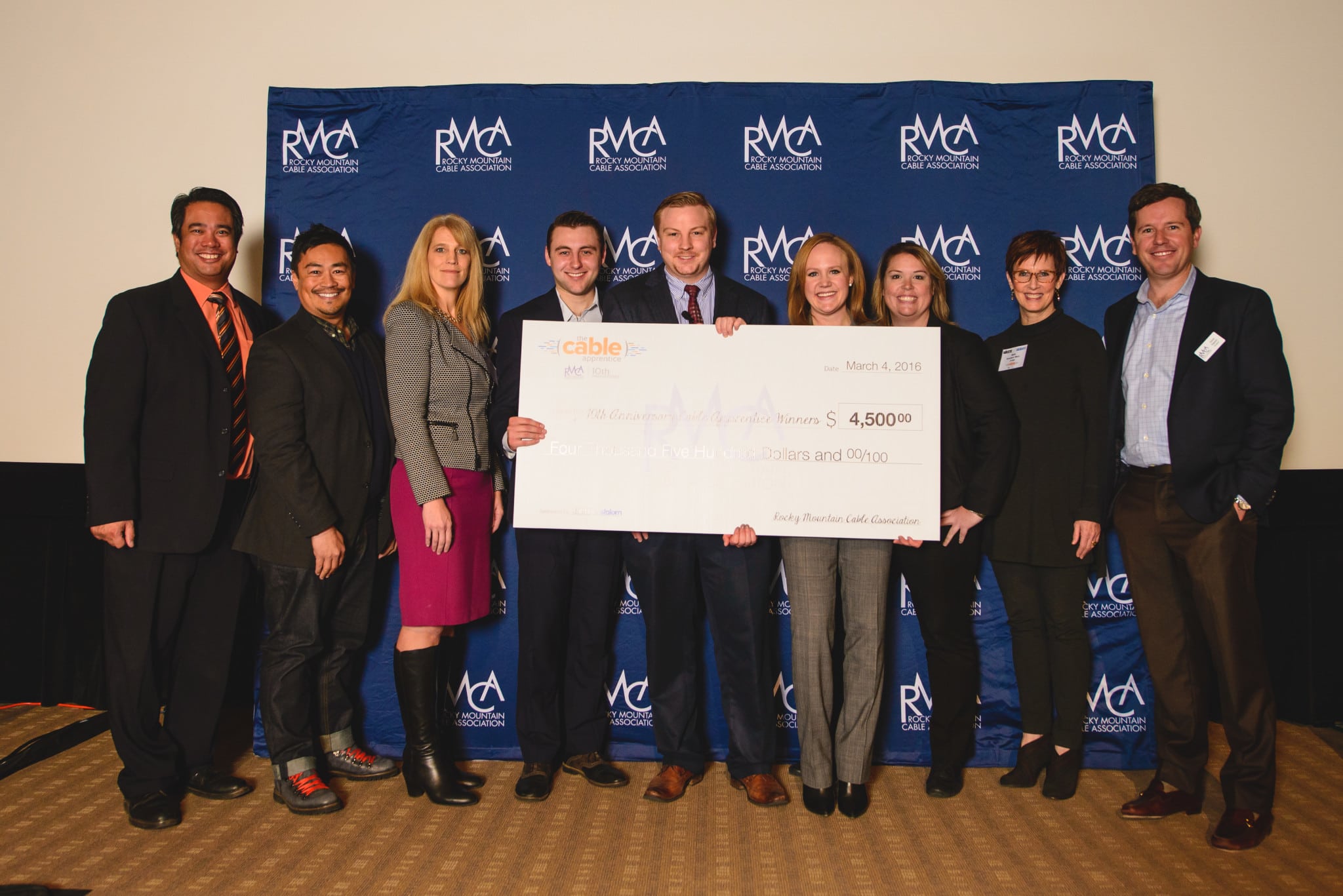 "Team Umami" came away with the big win from this year's Rocky Mountain Cable Association (RMCA) 2016 "Cable Apprentice." The televised event, established in 2006, is a signature of RMCA and allows University of Denver's Daniel's College of Business graduate students to get a taste of real-life work in the cable industry, while networking with high-powered execs. In ten years of the competition, 12 of the 60 Cable Apprentice competitors have secured jobs at cable companies following their internships.
This year's winning team of three U of D business graduate students and their industry mentor, Russ Edra, division portfolio manager for Comcast, scored top marks in the case study presentation with their recommendations for Comcast to improve its customer experience, brand health and satisfaction. Three teams competed in the March 4th finals at the Cable Center in Denver, in front of a judging panel of cable executives and a studio audience, for the chance to win the grand prize of $4,500 and a preferred opportunity for a local paid cable industry internship for each member at companies such as Charter Communications, Comcast and Starz.
The winning students on Team Umami included Dalton Bobek, Laura Jansen and Nicholas Martin. The decision came after each team's presentation and Q&A session and was made by a combination of the judge's choice and voting from attendees.