Shentel Gives Back With Backpacks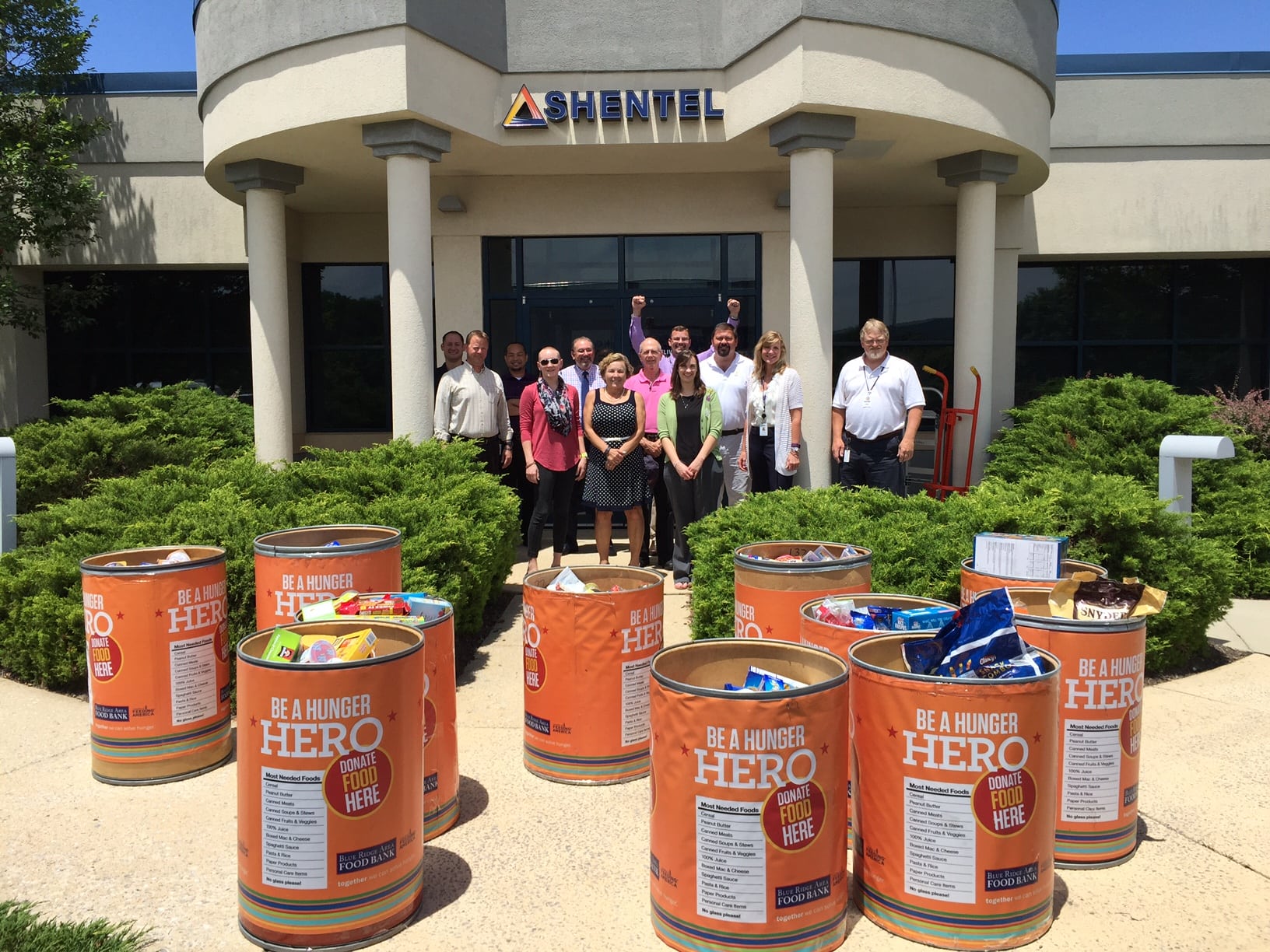 For some children in Shentel's service footprint, summer comes not only with the ease of playtime, but also with the challenge of finding three meals a day. Reduced or free lunch programs are offered to students during the school year, but these programs do not extend to the summer time. Shentel recognized this need and so participates in the Summer Backpack Program, created to provide food to children on the reduced/free lunch programs during the summer. This year, their annual program collected a record amount of goods: 2.5 tons.
While Shentel doesn't distribute backpacks, their 1200+ employees collect single-serving, nonperishable food items fit for young children within a two-week period. Goods are then donated to regional and local food banks. Shentel regards hunger as an established need throughout their service areas. The company first tackled this issue with a food drive at Christmas time. When Shentel became aware of the school backpack program that sends food home with children over the weekends, they realized that not all children's food needs are being met in the summer months. Thus began the Summer Backpack Program, now in its third year.
Participation in the program has increased substantially over the past three years as word has spread throughout the company. Expanded participated has even prompted challenges amongst departments to see who can collect the most goods. In 2015, the company collected 1.5 tons; this year's acquisition of nTelos Wireless added 400 more employees to support the cause and another ton of donated goods.
Shentel's community service doesn't stop there—the company continues to serve the Virginia, West Virginia, Maryland and Pennsylvania areas via their Community Connections Program. The CCP was created in 2015 to guide Shentel's yearly philanthropic activities. The company's "Big Give" takes place at the end of every year, in which teams adopt people to make their holidays brighter through special presents and delicious treats. "Taking a poinsettia to an elderly woman along with a basket of fruit and some toiletries brought such a grateful response," said Cindy Rinker, marketing supervisor for Shentel. "She told us she could not remember the last time she celebrated Christmas. Events like that affect us as human beings and as employees."
Additionally, Shentel has restored six community parks—three in Virginia, one in Maryland and two in Pennsylvania. When a flood hit West Virginia, they donated $20,000 along with disaster relief supplies, and supported Appomattox, Virginia, when a tornado hit. The company has adopted highways in Edinburg, Virginia and Weston, West Virginia, which entails cleaning the roads twice a year. They participate in "Stuff the Bus" each year, which collects school supplies around back-to-school time. Shentel hosts free summertime outdoor movie nights throughout their service areas. Expect to see more from Shentel's community service initiatives, as they're always looking for new projects.