Second Report on Trends in Local Ad Sales from Viamedia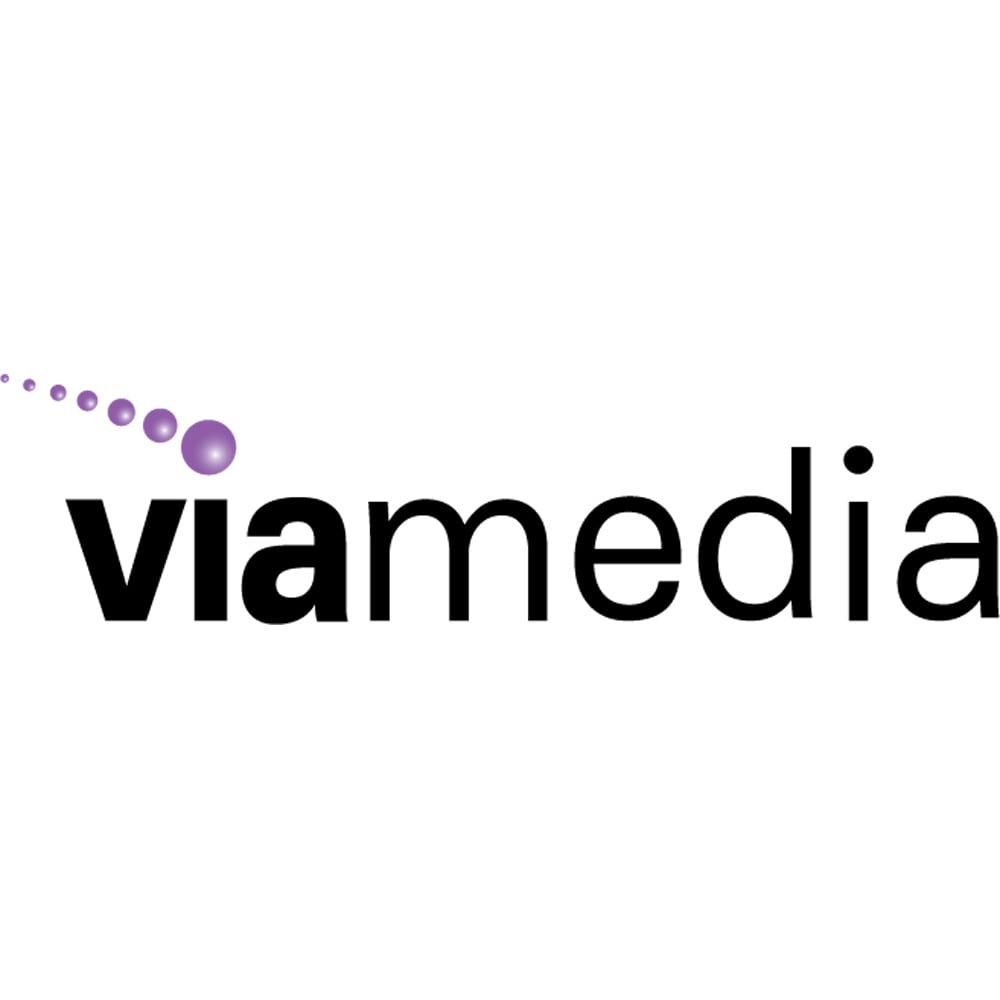 Viamedia has released the second in a series of "Main Street" economic reports focusing on insights into local cable advertising within the company's more than 70 local markets in the U.S. A provider of outsources local ad sales services, Viamedia has "solid and unique insights into their investment in local cable advertising—a spending pattern, we believe, that (in aggregate) may provide an early signal into the direction of specific retail categories and, perhaps, by inference the overall economy," the company said.
Improvement YOY
The overall takeaway? The economy is rebounding and that is being reflected in local advertising sales across small businesses. It found that of the 10 critical retail categories it's examined over the past 13 months, 71% of all monthly observations have improved YOY. And 8 of the 10 categories saw higher local cable ad revenues. The Hardware & Home Improvement category improved most, up 32%, followed by Furniture & Floor Coverings up 22%. Retail & Department Stores increased by 20% and Medical/Health Care showed a 19% increase. In terms of declines, Financial Services continues to take a nosedive with a -16.3% change and Restaurants declined 1.4%. (Click on graphs to enlarge.)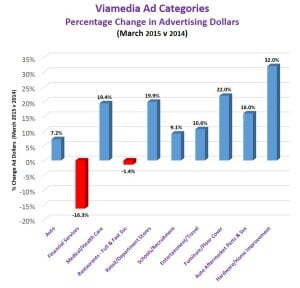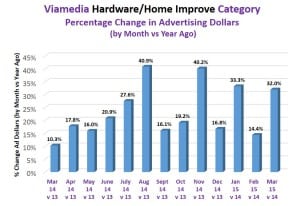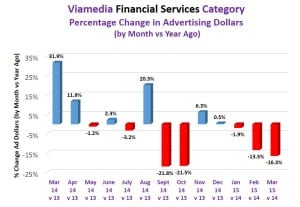 Category Breakdown
Viamedia's first report took a snapshot of February and found that of the 10 categories it examined automotive was the leader, with a share of 44% of total local ad dollars. In the second report, which looked at the month of March, automotive continued to lead the pack with 45%. Local dealer advertising rose 7% YOY, representing the 13th consecutive month of YOY increases. The Medical/Health Care category was a distant second, with 11% of the pie.