Road to Better Performance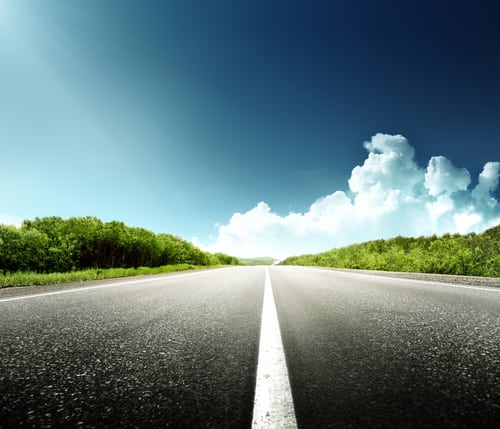 Last month, Comcast introduced Tech ETA, an app that provides a 30-minute window for technicians' arrival, ID information and a photo. That's a small example of ongoing efforts to upgrade MSOs' field services. Operators have spent the better part of the past two decades living down the legacy of missed service calls and generally poor and inefficient field practices. These efforts—aimed at cutting fuel use, identifying vehicle issues before they become serious problems and monitoring driver behavior alongside subscriber happiness—are benefiting from the emergence of the IoT and other high tech advances.
Tools available to operators include alerts that are sent if a driver consistently accelerates or decelerates quickly— behavior that is a sign of wasteful and/or dangerous driving. Geofencing can create alerts if a vehicle leaves a predefined area. Another can be sounded if the vehicle idles for a long period, which often indicates that the truck is left running during a call. Vehicle health can be monitored as well. IoT sensors can gauge when the truck is overweight or significantly underweight (which suggests that trips to the warehouse could be avoided with more careful planning). Sensors can "speak up" if systems are operating outside parameters and therefore on the road to failure. Less dramatically, gauging system performance can signal that a tune-up is needed. Doing so can wring fuel-wasting inefficiencies out of operations.
Susan Beardslee, ABI Research's senior analyst for Intelligent Transportation & eFreight, told Cablefax that useful tools include Omnitracs Intelligent Vehicle Gateway (for wireless connectivity, voice commands and linkage to back offices); Noregon's JPRO (for real time vehicle health, prognostics and safety monitoring); Geotab (a solution marketplace and platform for innovation); Telogis' Spotlight (an app that automatically curates analytics into dashboards and scorecards). "There are additional technology trends including critical event video linked to both back-office and the cloud as well as emerging biometrics like wearable technologies," she said. "Finally, mapping from providers such as HERE are rapidly evolving to support innovative location technologies."
Another tool helping the fleet is smart parking—the ability to reserve parking spaces in urban areas, said SCTE's SVP/CTO Chris Bastian. Those services, he said, are launching in NY, Chicago, DC and perhaps other cities. It frees techs from looking for spaces—and cuts down on the parking tickets that are a cost of doing business in some systems. And Derek DiGiacomo, SCTE's senior director for Energy Management Programs and Business Continuity, noted that even battery technology is evolving. Advances will include enabling heavier vehicles to be powered in this way and for trucks to go farther between recharges. Ways to cut fuel use—which is both a pocketbook and PR winner—extend to routing. Advanced capabilities strategically dispatch field service personnel in such a way that returns to the warehouse are minimized. Indeed, routing capabilities are so sophisticated that techs can pick up needed parts from other techs if they are nearby—if sensors are placed on equipment so what is onboard is precisely known and proper communications channels are set up. – Carl Weinschenk